Seaside City Homes Have a Greater Chance for Flood Damage Due to Seasonal Storms
6/11/2018 (Permalink)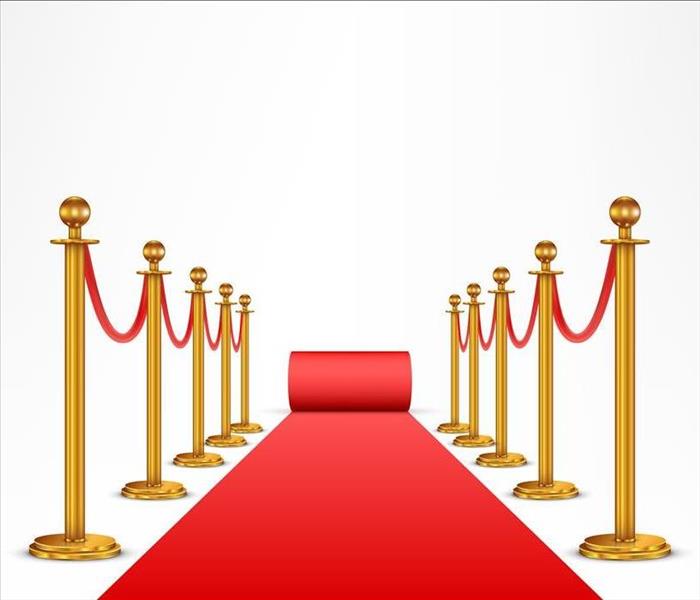 Los Angeles Residents Get the Red Carpet Treatment from SERVPRO Regarding Flood Damage Cleanup and Restoration
Reduce Flooding Effects by Calling SERVPRO for Fast Extraction and Drying
The action of founding a city on the coast automatically causes the risk of flood damage resulting from intense storms to rise. California is no stranger to intense storms from the Pacific Ocean. However, this does not mean that you should sell your home and move inland to avoid any possible home-damage. Doing what you can to prevent damage to your home is one of the soundest things you can do in the beginning; for example, if you know your roof has a spot that is getting weaker as it ages, having it fixed as soon as possible is a helpful way to prevent further loss during a storm.

Being smart about preventative measures is not the only thing you can do for the benefit of your Los Angeles home when something like flood damage occurs. A severe storm can roll in from the ocean, and the intense winds can cause debris to break a window, allowing water to seep into your home. Despite your best efforts, there are things you cannot prevent and the best way to ensure the longevity of your home is to call for help as soon as possible.

Once you call, our top priority at SERVPRO is to get a team of our IICRC-certified technicians to your home. The first thing we can do upon arriving is investigated the water and let you know if it is safe to be around. Sometimes storms can cause chemicals and harmful bacteria to leach into the water. When this occurs, the water is not safe for human contact.

SERVPRO starts the remediation of the flood damage in your home by removing the excess water with tools like extractors and portable pumps. After the water is gone, we can do general cleanup and throw away any carpets that have been contaminated by black water, as their safety cannot be guaranteed. After cleaning, SERVPRO can bring more trade tools in to dry out any excessively moist areas of your home, so further damage to your home is blocked.

Do not stop to consider your options when your home suffers flood damage. Reach out to SERVPRO of Silver Lake / Echo Park by phoning (323) 255-1000. We strive to get the water out fast and return your home to its pre-flood state.
Discover Los Angeles by clicking.