Answers to Flood Damage on Your Los Angeles Area Property
3/2/2018 (Permalink)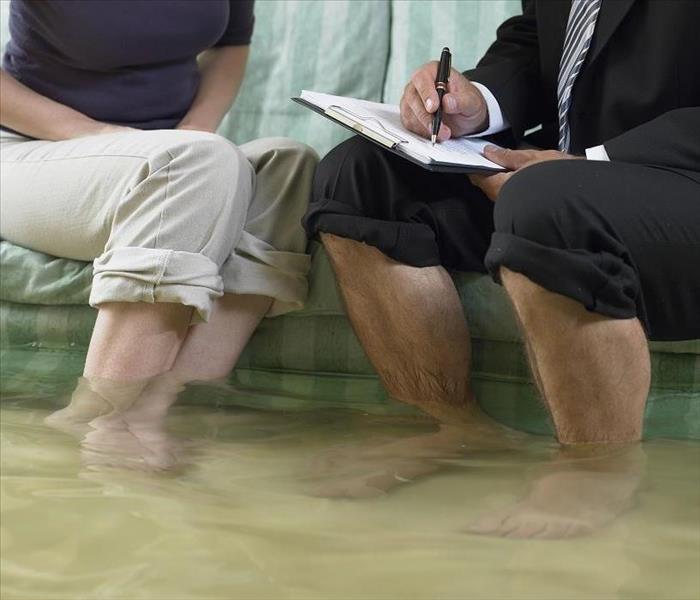 SERVPRO's IICRC certified technicians can perform a full inspection of the flood damage in your home and advise you in the right direction.
SERVPRO Can Safely and Thoroughly Remediate Flood Damage
Naturally, as soon as water, storm, or flood damage occurs on your Los Angeles area property, you want to take immediate action to rectify the situation. However, you might not understand that while your initial choices might give you a first-hand view of the condition of your home, walking on, touching, or moving items can lead to additional damage or even injury.
After experiencing flood damage in your Los Angeles home, it is imperative for you to contact your insurance agent and call for help before re-entering your home. Next, make sure to call an IICRC-industry certified restoration company that can provide you with the personnel, equipment, and resources necessary to address a variety of situations that may exist in your home.
SERVPRO's expertly trained technicians can perform a full inspection of your property and help you avoid taking unnecessary risks. We help you make intelligent, informed decisions regarding the direction you should take to protect your home correctly and perform flood damage mitigation services that help make your house a home again.
SERVPRO technicians ensure the safety of your property, helping you avoid common hazards or contaminants that often accompany flood water in your home. We wear personal protective equipment such as gloves, boots, eyewear, and respirators, use high-performance water extractors, hygrometers, dehumidifiers, advanced drying techniques, along with cleaning and fogging equipment.
SERVPRO puts customer satisfaction first, providing professional cleaning and restoration services you can trust. Whether a flood affects a single room or your entire structure, we can return your home to a quality preloss condition you and your family can enjoy. Our entire team takes pride in providing you with the answers and services necessary to get you back on track after an emergency strikes.
Visit SERVPRO of Silver Lake / Echo Park for full-service solutions throughout Elysian Park, Boyle Heights, and Chinatown. We serve everyone in our local community, proudly providing emergency response services 24-hours a day, 7-days a week. Call today for an answer to all of your cleaning and restoration needs. (323) 255-1000
Click here for more information regarding the city of Los Angeles.