Pressure Washing is Key to Successful Fire Damage Restoration in Los Angeles
2/20/2023 (Permalink)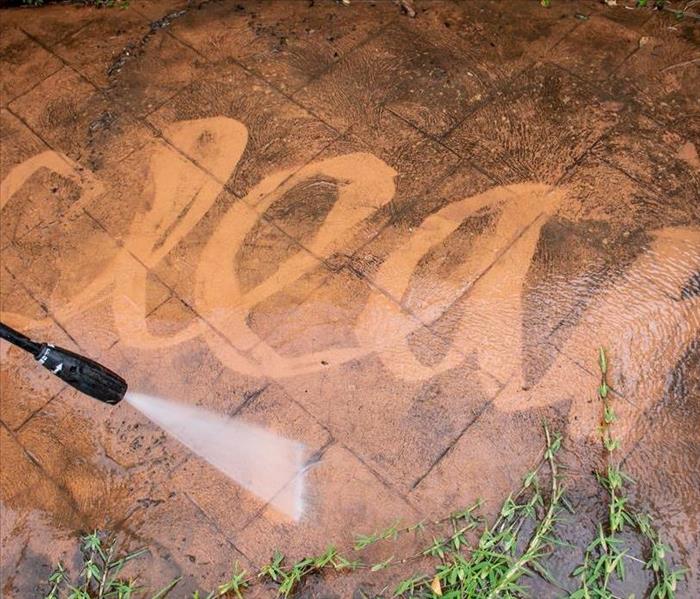 SERVPRO can pressure spray smoke and soot damaged properties in Los Angeles as part of a fire damage restoration service.
SERVPRO Professionally Cleans Fire-Damaged Properties in Los Angeles
Cleaning surfaces is crucial during fire damage restoration since it helps prevent additional damage, removes toxic substances, and helps return your property to its preloss condition. Smoke deposits typically settle on ceilings, walls, pavements, and other surfaces. It is recommended to work with professional restoration experts to ensure the restoration process is a success,
For a successful fire damage cleanup process in Los Angeles, our SERVPRO technicians use several methods. Since we have been in the industry for a long time, we understand the cleaning complications that arise from such incidents, and as a result, we know the right equipment and procedures to do the job right. The goal is to let the property owner understand that the property is being restored efficiently and safely.
Sometimes our team may use pressure washing to remove heavy smoke and soot particles from concrete and brick surfaces. In the processes, we use water under high pressure and appropriate cleaning solutions to remove the contaminants. We follow the following steps for a successful cleaning process:
· Our SERVPRO experts cover surrounding surfaces to protect them from possible water damage
· We then prepare the surface through the removal of loose residues
· We ensure the pressure is set to a level appropriate to our cleaning surface.
· We start cleaning the surface from the highest point downwards in a back-and-forth motion.
· We repeat the procedure severally until the surface is free of smoke particles.
· We then rinse the area to remove any remaining residues.
After successful cleaning, we use dehumidifiers, fans, and other equipment to dry the fire-damaged areas. We also perform smoke odor removal procedures to neutralize unpleasant smells. We may repaint or do the necessary refinishing work when discoloration happens after exposure to the soot and smoke particles.
Call SERVPRO of Silver Lake / Echo Park today at (213) 628-2000 when you experience any fire, mold, or water damage crisis. Our technicians follow our tagline--We're Faster to Any Size Disaster and will offer you the professional help you need to restore your property.