Los Angeles Homeowners Trust SERVPRO with Fire Damage Restoration
8/28/2022 (Permalink)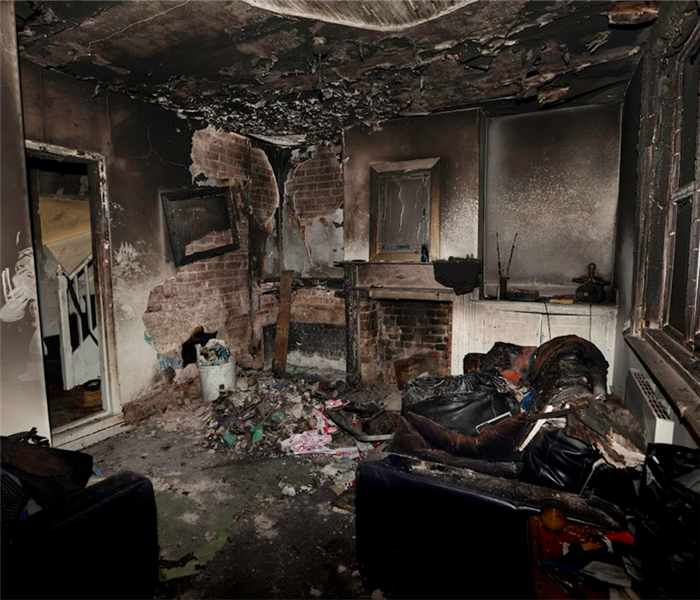 Cleaning up fire damage in your home is a daunting task. Contact SERVPRO for certified professionals who are ready to help you 24/7.
Does fire damage restoration in Los Angeles by SERVPRO include deodorization?
Controlling the odors after fire damage to your Los Angeles property can be challenging. SERVPRO techs employ a systematic approach toward odor elimination that starts with identifying the source.
Rather than relying on a single method of odor elimination, SERVPRO techs usually employ multiple procedures after fire damage to your Los Angeles home. While some ways, such as wet fogging and thermal fogging, are great if the damage is heavy, they are not ideal for tackling localized odor issues confined to relatively smaller areas.
How do SERVPRO techs manage localized odor problems during fire restoration in Los Angeles?
SERVPRO IICRC-certified techs use the following two methods to control localized and minor odor issues during the house fire cleanup of your Los Angeles home.
Injection Devices: Techs use a syringe and a needle to inject a relatively small amount of deodorant into confined spots on carpets and upholstery. The method is effective if the techs cannot lift the carpet to get to the padding or backing material and if the affected area is small.
Vaportek Units: It is a deodorizing system that contains a compound of natural oils sealed into a membrane. SERVPRO techs use these systems to distribute the deodorizing volatile oils to neutralize the odor molecules.
Why do techs sometimes use sealers during house fire cleanup?
If the odors remain even after all other deodorization methods have been performed, techs sometimes use sealants to seal the odor molecules. Most sealants are alcohol-based shellac or acrylic polymers that lock in the odor-causing molecules in the pores and crevices of the surface. Applying a sealant is usually considered after every other method has been tried.

Call SERVPRO of Silver Lake / Echo Park at (213) 628-2000 to discuss your restoration needs after fire damage.