Can You Use Bleach for Mold Removal in Los Angeles?
7/31/2022 (Permalink)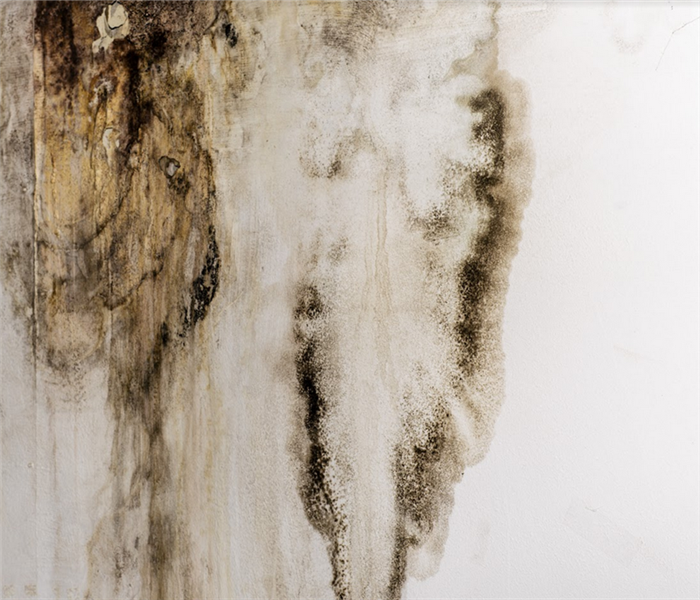 Regardless of the color of the mold, team SERVPRO can help with remediation and then offer suggestions to prevent a recurrence. Call us right away.
Better leave mold cleanup to Los Angeles experts
If you have fungal growth in your home, it is natural to want to deal with it right away.
It is best to get help with Los Angeles mold removal sooner rather than later. The fungus can cause all kinds of damage, including:
Structural damage to wooden floors or beams.
Breaking down of drywall and insulation.
Peeling paint or wallpaper.
Damage to upholstery, textiles, and paper items.
Bleach is a popular remedy for mold, and many websites will tell you to use it. However, applying bleach is not a good idea and can even make the problem worse.
Bleach can hide the discoloration caused by mold, but it does not tackle its root cause. Many commercial bleach cleaners have high water content and can even provide the moisture mold needs to thrive. If you notice signs of decay in your home, it is better to call SERVPRO right away. We have the tools and techniques required to remediate mold without causing further damage.
For efficient mold removal, call SERVPRO of Silver Lake / Echo Park on (213) 628-2000.