Mold Damage In Your Los Angeles Residence
3/3/2017 (Permalink)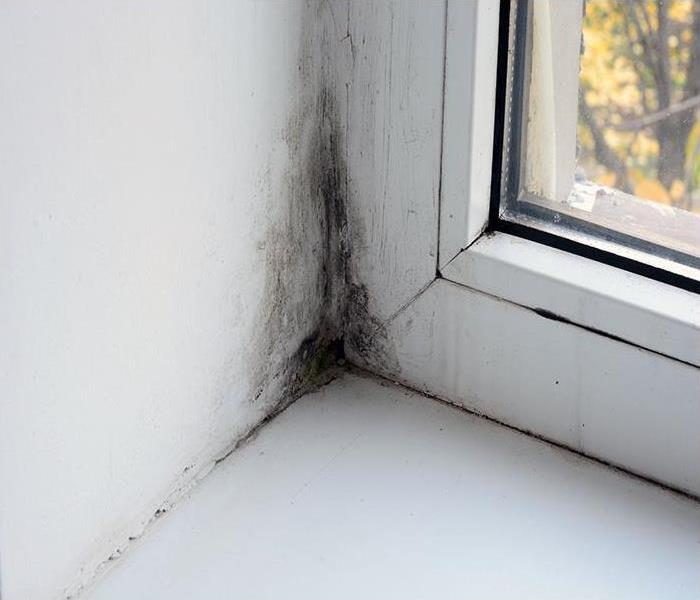 Mold damage to a home only begins when three conditions are right for growth; temperature, an available food source, and moisture.
Mold Damage And Your Home
There are two major mistaken beliefs when it comes to mold. Any mold is dangerous, and only people who keep a dirty home (e.g. Hoarders) have a mold infestation. Both are completely false. Mold spores are everywhere, outside and inside most homes and other buildings. Mold damage to a Los Angeles home only begins when three conditions are right for growth; temperature, an available food source, and moisture. SERVPRO has decades of experience in changing those circumstances to stop further loss of property.

Most molds grow between 68 and 86 degrees and temperatures above or below those numbers are uncomfortable for most people. Adjusting past that range is only temporary at best and does not stop put a permanent stop to the problem. Raising the temperature is most useful in conjunction with lowering moisture levels.

The organic materials in building materials are excellent food sources for molds. The cellulose in carpet fibers is easily fed upon as are the wood pieces in wall frames and floors. The paper material that makes much of drywall is exceptionally vulnerable. After only a few days of hosting an infestation, affected panels begin to break down.

When the mold growth is this bad, our technicians may remove and dispose of the materials. Particular care is taken with drywall panels as they sometimes disintegrate in the hands of the removal crew. Removing all affected material is expensive and time-consuming, however.

The best, permanent option to halt mold growth is to eliminate the source of moisture and lower the humidity level. Our technicians accomplish this using pumps, extractors, heaters and dehumidifiers. First, we remove standing water. Our technicians can pump out most homes in less than a day and then extract remaining moisture from floors and carpets in another day or two. Next, we use air moisture meters to determine where to set up dehumidifiers and space heaters to dry the surrounding air and structure. Drying is of particular importance to stop mold growth in drywall. Lowering moisture levels below 40 percent returns mold to a dormant state and prevents the need to remove and replace drywall or other building materials.

The sooner we can get into a house or apartment means the sooner SERVPRO of Silver Lake / Echo Park can remediate the effects of mold and put you safely back in your home. As a locally owned franchise, each residence is not just a job; it means helping our neighbors. Call us at (323) 255-1000 to get started.