Will SERVPRO Help When It Comes To Dealing With Odors After Fire Damage In My Los Angeles Home?
9/8/2021 (Permalink)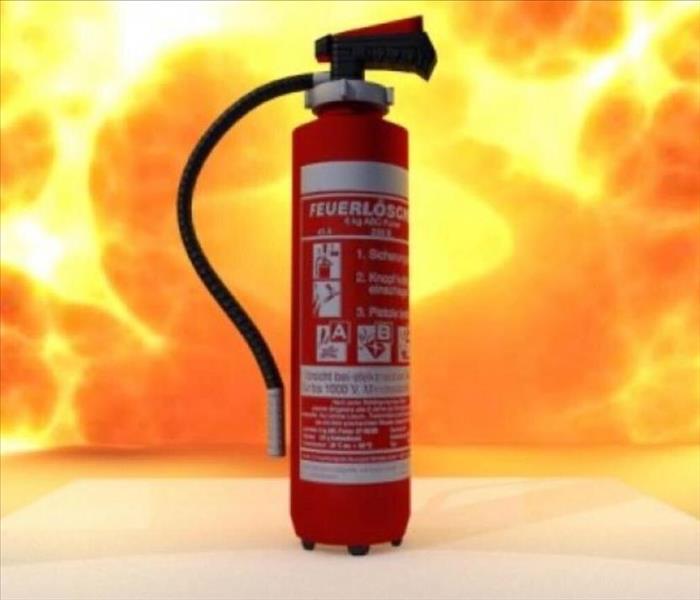 Fire damage restoration services by SERVPRO are second to none. Call now for fast and immediate services.
The Tools For Odor Removal After Los Angeles House Fires
Finding the right professionals to help overcome fire effects in your Los Angeles home after a disaster can feel like an overwhelming task. While there might be many options that you can choose from, you want to make sure to focus your efforts on the team that can arrive quickly and who has the right tools and expertise to make a difference for your property. Our professionals have a 24 hour response time every day of the year and come equipped with industry-leading equipment designed to make restoration as efficient and effective as possible.
While fire damage in your Los Angeles residence can appear in many ways, often one of the most challenging aspects to returning to normal life is a lingering and persistent harsh odor. With the widespread nature of this effect, traditional fragrance sprays and cleansers cannot remove the odor, but will only mask it for a short time. Our SERVPRO technicians are IICRC-certified in fire restoration and recovery and arrive with equipment and tools that can quickly neutralize foul scents from your property.
Our hydroxyl generators are among the most commonly used machines in our arsenal to overcome harsh odors throughout your home. During mitigation work, these units get set up to begin filtering out dust, debris, smoke particulates, soot, and ash from the environment while debris removal and pack-outs are underway. The onboard HEPA filter can also help noticeably reduce smoke odor throughout the affected areas.
Ozone generators and chambers are two pieces of the same technology. The generators are mobile, meaning that we can bring them into your home, while the chambers are an area of our facility designed to deodorize contents, furniture, and other affected items. These machines cannot get used around humans and pets, which can limit their use in specific scenarios.
While there are many tools and machines instrumental in restoring your home after fire odors, a couple get used often to do this task efficiently.
How We Help Homeowners by Giving Initial Estimates of Fire Damage in Los Angeles
After experiencing a fire in your home, the chaos seems to become overwhelming. SERVPRO professionals understand that this period in your life can become stressful even on good days, and we are here to help make sense of things. Our estimator begins by explaining how to work with your insurance company to help smooth the rest of the obstacles you are most likely to encounter.
Once a home in Los Angeles sustains fire damage, the homeowner needs to send the insurance adjuster lists of damaged items claimed as destroyed beyond repair for compensation. The SERVPRO estimator explains before you compile these lists how to do so quickly while still retaining the accuracy your adjuster requires. Our Contents Claim Inventory Service helps you easily accomplish this goal.
While we always try to clean items on-site instead of moving them out, sometimes we need the extra space. However, items that you need to claim on your insurance forms do not get moved to our facility. Your adjuster might want to inspect the items to satisfy the agency's documentation requirements. In situations where we have enough space to work inside your residence without performing a move-out, we separate damaged items from others that we need to clean and restore.
Your insurance pays for many services in addition to replacing belongings and restoring your home to preloss condition. Many of your home's furnishings also require cleaning and minor repairs to restore them. Moving them to our facility or storage while we work incurs fees, as does moving these items back to your home. Your insurance adjuster takes all of these costs into consideration. We help you by giving them estimates of these costs, keeping the amounts as accurate as possible.
Working with you and your insurance company's adjuster can help make everything go as smoothly as possible, easing you and your family through this hectic and stressful time. We want to help our customers as much as possible and in a variety of ways. Our expertise in these situations helps make sense of tragedy when it affects your family.
SERVPRO of Silver Lake / Echo Park helps residents in Lincoln Heights and Chinatown maneuver the complexities brought on by fire damage. Call us at (213) 628-2000 to start the process of restoring your home and your life, so everything can once again be "Like it never even happened."