We Put The Flames Of Worry Out In Los Angeles After A Fire
4/16/2020 (Permalink)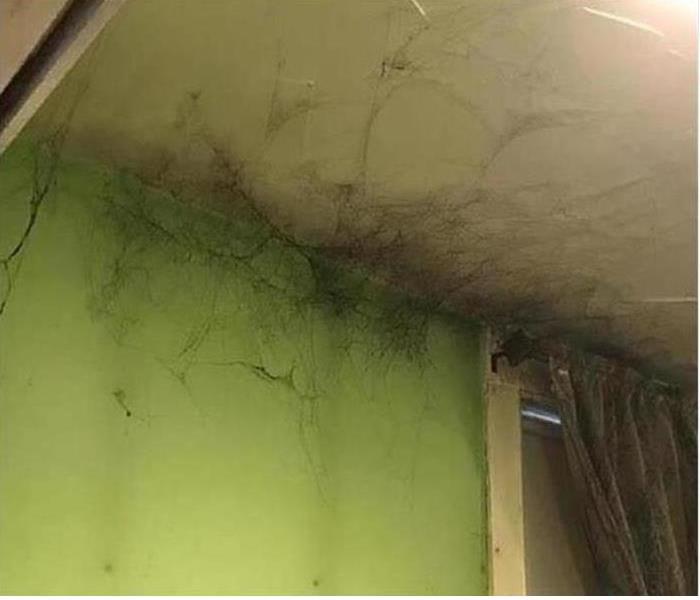 The fire damage in this home created these spider web like residues. If you encounter this type of fire damage, call our professionals right away.
How Can I Repair Fire Damage Caused By Smoke In My Home?
SERVPRO Can Help You Remove Soot Residues And Foul Odors Caused By Smoke In Your Los Angeles Home
After a fire gets extinguished, some of the issues created like burnt or heavily charred contents will be easily noticeable. However, smoke consists of small partially combusted particles, and they can produce less obvious problems far away from the source of the blaze.
How Do You Find Where The Smoke Travelled?
As soon as we arrive at your fire damage incident in Los Angeles, our SERVPRO technicians start by inspecting your entire structure. To find out all of the places the smoke went, we start at the source and then follow any signs of soot residues outward to other sections of your building.
Do I Have To Discard Everything In My House That Got Covered In Soot Residues?
Demolition and fire damage removal: If the soot adheres well, it might be necessary to remove and replace some affected items.
Refinishing/resurfacing: In some cases, your contents and building materials can get sanded down and refinished if the soot will not come off with cleaning methods.
Cleaning soot residues: We can often save some of your affected items by using specialized chemicals and techniques to clean and remove the soot from affected surfaces in your home.
What Can I Do If There Are Still Burnt Smells After All Soot Has Been Cleaned And Removed?
Sprayable deodorants: Some chemicals can be mixed with water and sprayed onto affected items with a pump sprayer.
ULV/thermal fogger: These foggers break down deodorant chemicals into tiny particles so that they can penetrate items the same way the smoke did.
Ozone generator: These machines generate ozone (O3) which is an unstable molecule that oxides and neutralize malodor particles.
After a fire, you may notice that smoke found its way to every room inside your house. When this occurs to your home in Chinatown or Elysian Park, it is wise to call SERVPRO of Silver Lake / Echo Park at (518) 885-2620 24 hours a day.
See more about Los Angeles.