How SERVPRO Cleans Fire Damaged Personal Belongings in Los Angeles
3/23/2020 (Permalink)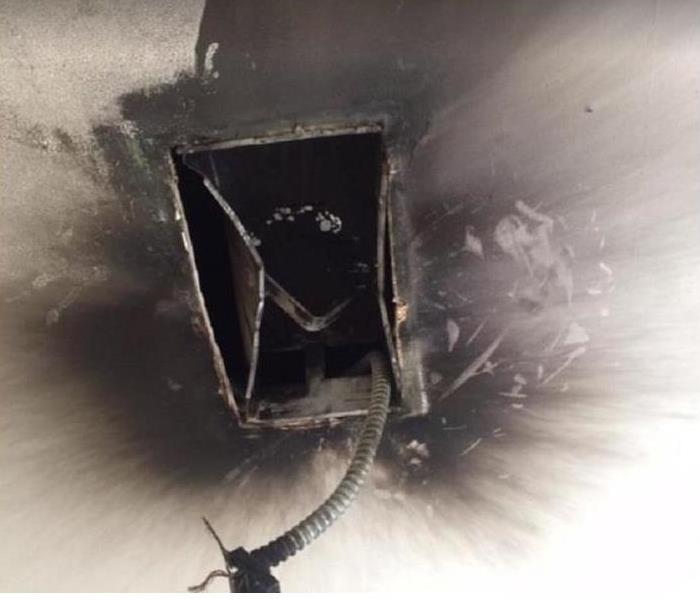 Many times, not everything is a loss after a fire. Call SERVPRO for fast and effective fire damage support.
When Can Fire Damaged Surfaces Get Cleaned in Los Angeles Homes?
Much like water losses that can also be a standard callout for our SERVPRO professionals to Los Angeles homes, fire disasters involve careful considerations and decision making to determine the most cost-effective path to restore the property. The choice between cleaning and tear-out and reconstruction is not always as straightforward and direct as many property owners might believe. Choosing wrong in this stage could lead to longer restoration times and added costs, so the job scoping phase is critical for our crew chief and project manager.
Determining the salvageability of surfaces and contents after fire damage in Los Angeles homes involves several inspection points. While our professionals can remove harsh odors from fabric, we cannot repair singeing that might occur along seams when drapes were too close to the fire, for example. Each item must get inspected and categorized into three main sections:
Unsalvageable (Controlled demolition, discarding)
Salvageable On-Site (Able to get cleaned/restored in the house)
Salvageable Off-Site (Must get restored, deodorized, and cleaned in our nearby facility)
Unsalvageable
Some many surfaces and contents cannot get restored or repaired after a fire, and these become part of the total loss catalog that our project manager creates during the thorough inspection and scoping of the property. These items and materials get discarded and later replaced by our SERVPRO in-house contractors.
Salvageable
Outer-lying areas beyond the concentration of the fire loss are where many of the salvageable and cleanable items get found. We have strategies for cleaning many of these materials and items on-site, but when this is not possible, we can use pack-out processes to transport contents to our warehouse. There, these items can get soot cleaning with immersion tanks, abrasive cleaning of residues, deodorization with ozone chambers, and other intricate restoration actions.
Fires can be an overwhelming experience, especially when you do not know what in your home can get restored and what must get replaced. Our SERVPRO of Silver Lake / Echo Park team can help you through this phase and the restoration to come by calling (213) 628-2000.
More about Los Angeles.