Removing Mold Damage in Los Angeles
8/9/2018 (Permalink)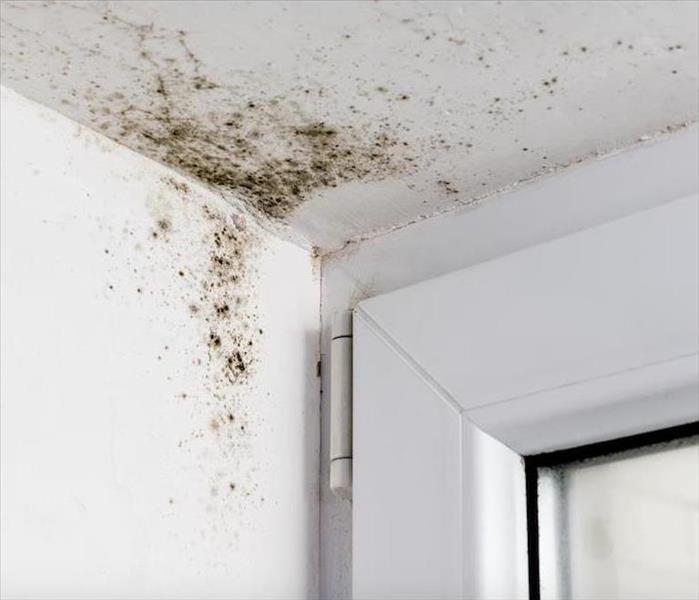 Finding mold lurking in any part of your home can be disconcerting. Contact SERVPRO to locate the source and remediate the damage.
SERVPRO Technicians Follow a Proven Process When Remediating Mold Damage in Your Home
For Los Angeles residents and homeowners, mold is the quiet problem. It does not get underfoot like water or announce itself like a fire, but mold still causes millions of dollars in damage and restoration costs each year.

Many owners first notice mold damage in their Los Angeles home by the 'musty' odor. It is a good indicator, but not every mold has it. Since mold can rapidly grow before anyone sees it, SERVPRO restoration teams try to clean, dry and remove mold from each home quickly and thoroughly to prevent additional damage to each home.

They start by determining the origin point and extent of the infestation. Teams use air content meters as they perform visual inspections in each room, the garage, and attic. By using both, technicians can quickly find the origin point and trace the mold colony as it expanded through the home.

Next, SERVPRO teams isolate the infested areas. They seal off doors, windows, and air conditioning vents with plastic sheeting. If needed, technicians also create a separate area for tools and to change into protective clothing. They do this to prevent accidentally spreading mold spores to unaffected parts of the home during cleaning and removal operations.

Our teams start by wiping down every surface with dry sponges and cleaning cloths. This action removes most mold spores. Once completed, technicians vacuum all spores using special HEPA filters designed to catch and trap even a single spore. With the majority of the spores now removed, team members remove the cleaned property from the contaminated area to an unaffected part of the home.

After allowing any spores stirred by cleaning operations to settle, technicians repeat the process until testing with an air content meter shows mold levels at a safe level. They use a different meter to examine carpets for mold content and clean it with an anti-fungal agent mixed into a shampoo solution. If the mold penetrated most of the carpet surface, the team leader also gives the homeowner the option of removing the carpet for disposal.

The goal for SERVPRO of Silver Lake / Echo Park is to return every home to a clean condition without the threat of further mold growth. If you need our services, contact us today at (323) 255-1000 with any questions or to schedule a visit. We are here for you.

Click here for more information on the city of Los Angeles.