Water Removal From Water Damaged Furniture In Los Angeles
11/14/2017 (Permalink)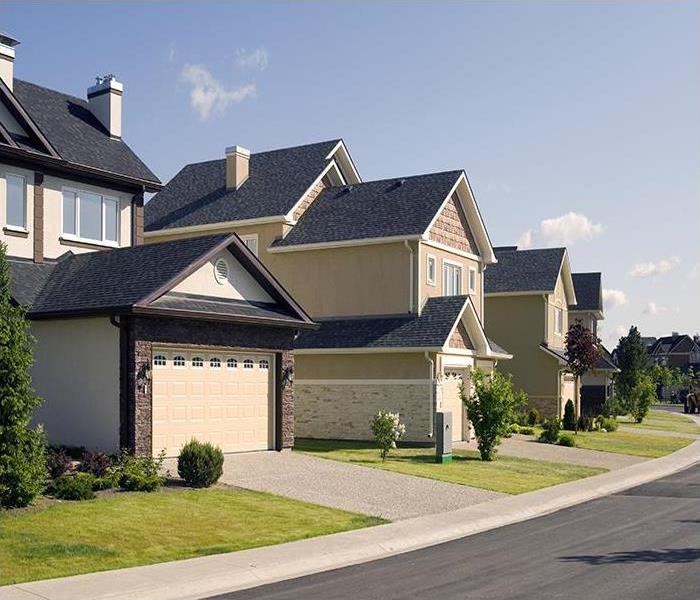 In every home water damage situation, SERVPRO professionals begin by identifying the risk factors present in the water.
Water Damaged Furniture
Most homeowners in Los Angeles are usually careful about using coasters, but sometimes a glass or dish that is accidentally placed on a wooden table may collect water and create an unsightly stain. Removing this stain is challenging and can be disastrous if not done well. You may even have to dispose of the furniture altogether.

If your furniture has sustained any form of water damage, SERVPRO can help restore it to its original state. Our water damage restoration experts are available in Los Angeles 24/7, every day of the year. We follow IICRC guidelines in every project to ensure that our methods are up to scratch with industry standards. Our aim is to return all water-damaged items to preloss conditions as quickly as possible, "Like it never even happened."

In every home water damage situation, SERVPRO professionals begin by identifying the risk factors present in the water. This refers to the level of pathogens in the water as well as the risk level of contracting a disease from the water contamination. From this end, there are three main types of water damage: clean, gray, and black water damage (from least dangerous to most dangerous respectively).

Upholstered couches and chairs are particularly tricky to clean and dry. In most cases, SERVPRO technicians may have to use a pressure treatment to the pieces using extremely high-temperature water, subsequently killing any pathogens present. After eliminating the disease-causing agents, we proceed to dry the furniture properly. This involves placing them in a room that is fitted with a dehumidifier and air movers.

The air movers should be placed strategically to pass dry (hot) air over the furniture. This causes the moisture to dissipate into the air, where it is captured by the dehumidifier and released outside the house. Certain circumstances may require us to remove the upholstery entirely to ease the process of cleaning, treating and drying.

Wood furniture is similarly hard to clean. Often, the glue or bindings holding most wood furniture together succumb too easily to water damage. SERVPRO technicians can remove those pieces and then clean and dry them before putting them back together. This includes stripping, cleaning, and drying out the finish, and then reapplying it on the furniture. If the piece stays in the water for too long, it may sustain permanent water damage and force you to throw it out.

The best way to deal with water-damaged furniture is contacting an experienced water damage restoration expert. SERVPRO of Silver Lake / Echo Park has a wide range of experience in restoring different types of furniture, and we have the resources to return your piece to its original condition quickly and efficiently. Call us today at (323) 255-1000.
If you are interested in learning more about the city of Los Angeles visit https://www.lacity.org/.