Mitigating Water Damage in Your Los Angeles Bathroom Can Protect the Rest of Your Residence
10/2/2017 (Permalink)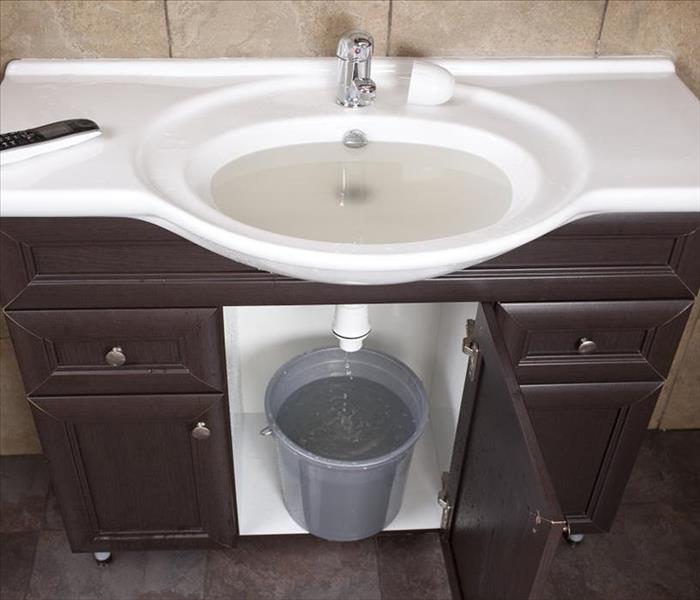 If you experience water damage in your bathroom, call SERVPRO to fix the problem and prevent future damage.
Hiring Professional Water Damage Specialists Can Prevent Future Problems
Water damage in bathrooms is a common feature of many homes in Los Angeles. Often, homeowners try to cover it up to avoid embarrassment when guests visit. Some of the methods used, though, can make matters worse over time instead of fixing the problem.
Sealing up the seams in your bathroom in Los Angeles to prevent additional water damage can backfire. Instead of preventing the problem, water already present behind the shower doors cannot escape. As it evaporates through any available opening or seeps into other places in your home's structure, this moisture is free to cause damage wherever it travels.
Professional water damage restorers can help remedy the problem, eliminating both current challenges and future ones that can develop elsewhere in your home. Water and moisture do not disappear. It evaporates and then condenses in other areas when environmental changes happen. The moisture behind the walls in your shower can eventually make its way into your attic, crawl spaces, or other locations and the make a mess of things there.
Applied heating to the entire surface of your shower walls, in conjunction with an extraction unit designed to remove any evaporated moisture, thoroughly dries the interior wall space around your bathroom. After completely dried on the interior, then it is safe to apply new sealants and keep future showering activities from creating additional damage.
Without correct mitigation of a situation involving water damage, problems can spread to areas that seem unrelated and unconnected to the source. Many believe that water only flows downhill, so only areas below might suffer problems. However, with evaporation and condensation actively occurring in an ongoing manner, water can travel upwards to higher levels or areas of any home.
SERVPRO of Silver Lake / Echo Park wants to help ensure that water damage does not have a chance to spread inside your home. Contact us today at (323) 255-1000 to rid your bathrooms of unsightly problems. We are always available to answer your call and to perform any needed work.
Visit https://www.lacity.org/ for more information about Los Angeles.