Interesting Facts About Mold Removal in Los Angeles Buildings
5/29/2023 (Permalink)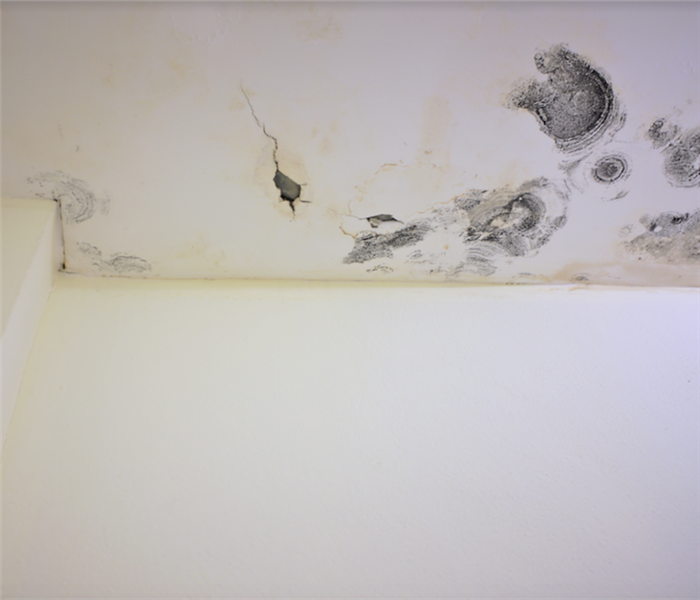 Mold can spread extremely quickly. Contact SERVPRO to assess the situation and remediate the mold damage situation in your home.
Finding Mold Colonies in Your Home or Commercial Building in Los Angeles
Mold spores can be found in most buildings in Los Angeles and the environment outside your home or office. The spores require moisture and an organic food source to build mold colonies. Organic food sources are available almost everywhere. Mold can grow in many different places, including:
On wallpaper
In insulation or drywall
Old paint cans and paint
Upholstery and fabrics, including carpets
The above locations are just a few of the places where mold can grow, given the right conditions
SERVPRO can help with mold removal of common molds found inside Los Angeles buildings, including Cladosporium, Penicillium, and Aspergillus. We professionally train our technicians regarding the proper procedures to remove mold-contaminated materials and avoid distributing mold particles and spores throughout the building.
Mold spores can enter your home or office building through open windows and doors and on your clothes or pets. The spores will germinate wherever they find moisture from water leaks, flooding, and condensation. Homeowners and commercial building owners should ensure all leaks and areas with moisture are cleaned and dried and repairs completed as needed to avoid opportunities for mold infestations.
Clients may first notice a strong, musty smell whenever they enter an area where mold grows. The mold colony may be initially obscure, especially if mold is inside a wall or under a cabinet.

Our technicians can help identify the source of the musty smell and expose the contaminated area. Cleaning protocols follow industry standards based on the size and location of the mold contamination:
Non-porous materials are wiped down and disinfected
Porous materials usually must be removed for disposal, including carpets, drywall, and fabrics
Large colonies may require negative pressure rooms to avoid spore distribution to other uncontaminated spaces
Call SERVPRO of Silver Lake / Echo Park for mold removal consultation and services. We provide service to Los Angeles and nearby areas. We can help 24/7. Call (213) 628-2000.