The Purpose of Primers and Sealers after Fire Damage in Silver Lake Homes
4/11/2017 (Permalink)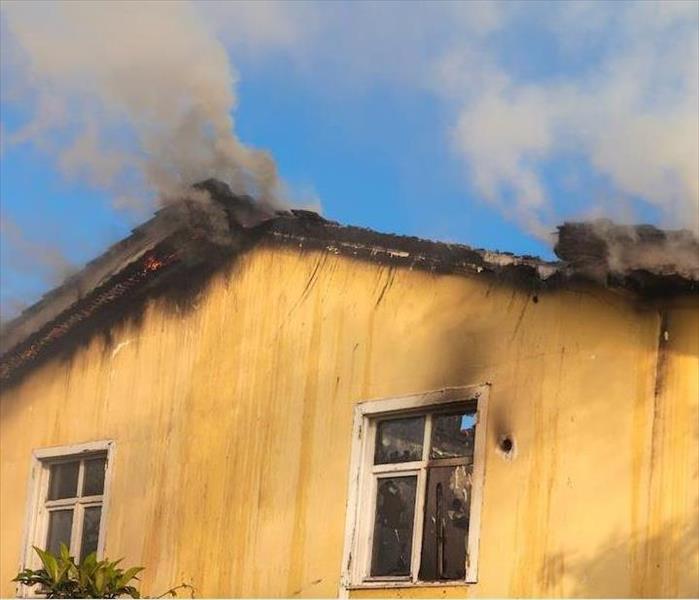 Every fire is different. So every fire damage restoration plan should be customized by the technicians to restore the damage that is left.
Fire Damage Restoration Needs to be Customized to the Kind of Damage in Your Home
In recent years, fire damage repair teams have started to use primers and sealers more frequently. They provide an effective form of 'contamination isolation' for stubborn stains and lingering odors. While they are not suitable for use in lieu of other, more powerful restoration techniques (like deodorization and surface cleaning), they can be very valuable when used in combination with a full repair program.

Primers and sealers repair fire damage in Silver Lake homes by trapping smoke residues and stains beneath an impervious coating. They are particularly useful for surfaces which are damaged far beyond routine cleaning. For instance, if left to burn long enough, house fires produce soot which blackens walls and ceilings. When these residues are too deeply embedded to remove with pressurized water, the only option is for SERVPRO is to seal them.

The Difference Between Primers and Sealers

While primers and sealers do a similar job, they are different. Paint primers are designed to stick to a substrate and provide a smooth surface for an overlying topcoat. Sealers, on the other hand, are used before the primer. In some cases, SERVPRO may apply them as a substitute for primers.

Sealers are an effective way to close off surface porosity and trap stains beneath an impenetrable finish so that they do not bleed through a new coating of paint. As soot has the potential to be a very oily, greasy substance, standard paint on its own is not sufficient.

These formulations are used increasingly for the purposes of odor control after a fire. Once applied to a damaged surface, they isolate, and bond settled combustion particles, stop smoky odors from emanating, and conceal discoloration. Sometimes, sealers contain a white pigment which helps to amplify its stain-concealing properties.

The Limitations of Primers and Sealers

SERVPRO often turns to primers and sealers in situations where full removal of the stains, odors, and residues is not possible. They do have limitations, however, so we try a range of restoration techniques before deciding to seal areas of fire damage. As the dimensional stability of materials like wood changes over time, reapplication may be necessary.

SERVPRO of Silver Lake/Echo Park is always ready to assist homeowners with professional, dependable fire damage repairs. We have the expertise you need to rid your property of stains, residues, odors, and damaged materials. Call us 24/7 at (323) 255-1000.