Professional Tips for Commercial Mold Remediation in Los Angeles
8/28/2022 (Permalink)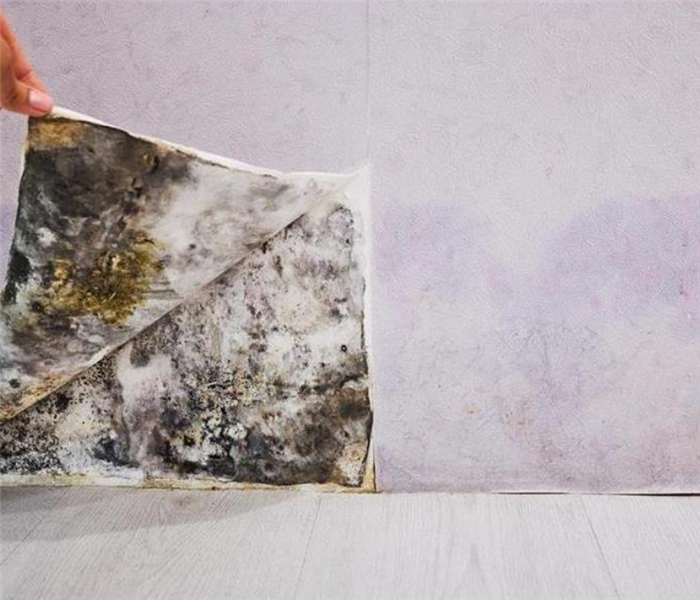 Finding mold in your hotel can cause a multitude of problems. Contact SERVPRO and our technicians will make it "Like it never even happened."
How to Remediate Commercial Mold Damage in Your Los Angeles Hotel
Most travelers peruse popular hotel reviews and booking websites before they make their lodging reservations. Unfortunately, if your Los Angeles hotel has hundreds of positive reviews and a few negative ones, the potential guests can concentrate on the few poor testimonials. Your hotel may get negative reviews on account of visible signs of mold or smelly rooms.
Commercial mold damage in your Los Angeles hotel is a serious issue that you must deal with to avoid complaints or even claims from guests. Mold can put the well-being of staff and guests at risk because it causes health effects. To handle mold problems, you can take the following steps:
Have a competent industrial hygienist complete a mold test to determine the affected areas and the toxicity level of the mold.
Do not touch the mold without appropriate safety equipment. Besides, do not disturb the mold because this could cause mold spores to spread to other areas of your hotel.
When you receive the test results, call a professional mold remediation firm such as SERVPRO to remove the mold safely and completely.
Once you contact us, our team can conduct a moisture and mold assessment quickly and efficiently. We can provide you with expert recommendations for a complete restoration, eliminate all surface and airborne mold, and put several measures in place to prevent further recurrence of the problem.
Our restorers, trained in specialized mold detection methods, know where molds can hide. Molds can grow in locations where moisture, the right temperature, and a food source are present. They thrive in moist environments created by slow leaks, floods, broken pipes, or high humidity. Molds feed on organic materials in a building like drywall, wood, natural fibers, and insulation. In hotel rooms, molds can grow in the following locations:
Inside gypsum wall cavities in the ensuite
Plasterboards
Ceiling tiles
Wallpaper
Mattresses
Tiles Grout
Our SERVPRO crew has mold remediation strained and detailed instruction in the right procedure for handling mold claims. After identifying the affected surfaces, we can use several containment procedures to prevent the mold from spreading into uncontaminated areas, protect the occupants and staff at your hotel from being exposed to contaminants and manage airflow from clean to contaminated areas.
Our technicians can use antimicrobial and antifungal treatments to eliminate mold colonies and prevent new ones from forming. We can also remove contaminated porous materials if necessary. Our team can also clean and sanitize restorable items that mold has affected. If there is a moldy scent, we can use fogging equipment to remove it. After completing the mold remediation process, your hotel and its contents can return to their preloss condition so you can continue enjoying high occupancy rates and five-star reviews on hotel booking sites.
Hotels are supposed to maintain high standards of safety and hygiene to remain in business. If mold is present in your hotel, call SERVPRO of Silver Lake / Echo Park for thorough mold remediation. You can reach us at (213) 628-2000.