Where Can I Find Los Angeles Area House Fire Clean Up?
7/31/2022 (Permalink)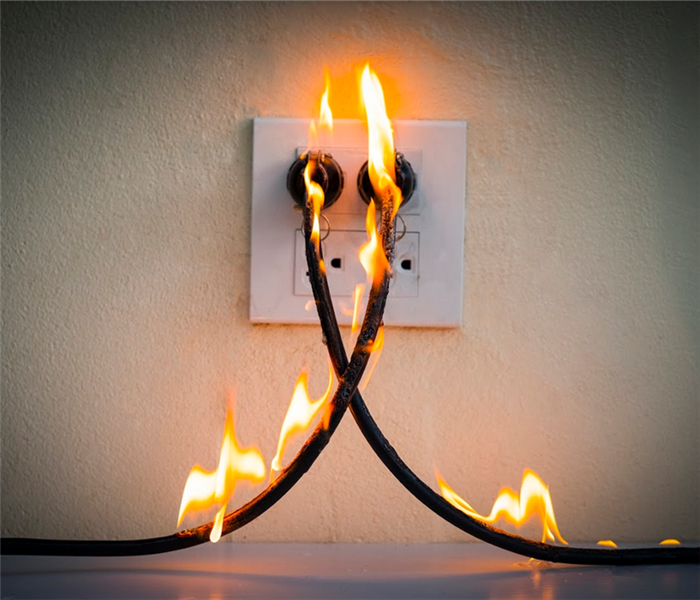 Facing fire damage? Team SERVPRO has the expertise to remediate and also deal with the residues and odors. Call right away for best results.
SERVPRO Provides Los Angeles Properties with Excellent Fire Damage Restoration.
As most Angelenos know, our area is especially prone to wildfires and their damaging effects. Therefore, local homeowners should always remain mindful of this potential threat and know whom to call when disaster strikes.
SERVPRO, a company specializing in water & fire damage restorations in Los Angeles, is a good service to call when your home is impacted by a fire. We are skilled at all aspects of fire restoration, including smoke damage remediation and house fire cleanup. Some of the innovative methods our trained experts employ are:
Neutralizing smelly smoke particles with ozone machines and air scrubbers
Eliminating odors and sanitizing ductwork with HVAC cleaning systems
Wiping heavy soiling from fragile surfaces with the peroxide active cleaning technique
Removing hard residues from surfaces via abrasive methods
Cleaning up non-greasy residues with dry cleaning sponges
Using wet cleaning methods to remove oily residues from metal, wood, and paint
So, remember, if you ever need fire damage restoration, call SERVPRO of Silver Lake/Echo Park at (213) 628-2000.