All You Need to Know about Deodorization during Fire Damage in Echo Park
7/3/2022 (Permalink)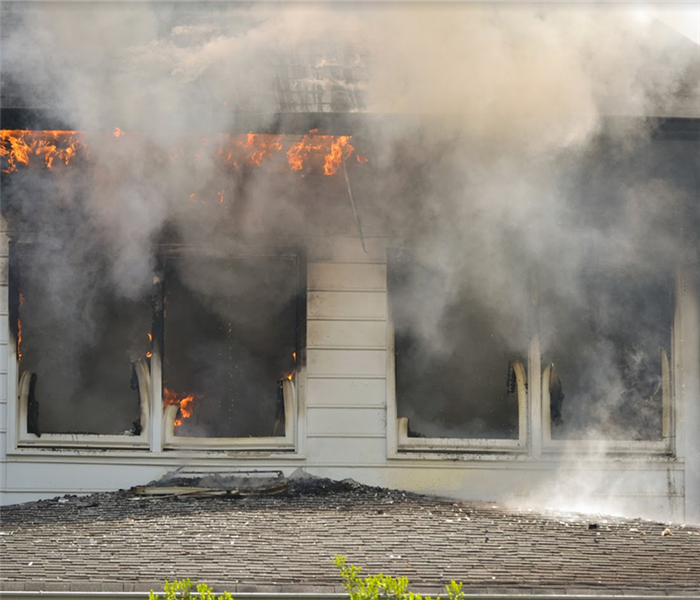 Remediating fire damage means also dealing with the smoke that is left behind. Contact SERVPRO for certified technicians and equipment for the job.
SERVPRO Provides Echo Park Residences with Realistic Solutions to Odor Control after House Fires
When fire damage incidents occur, there are chances of unpleasant odors developing in the structure. The odors might be coming from the soot particles or the smoke that penetrates into cracks and other hard to access areas. Deodorization is necessary to control such issues. This article looks at the two primary forms of large scale-deodorization - ozone and thermal fogging - that we do when performing restoration work in Echo Park.
Our SERVPRO technicians undergo training to carry out thermal fogging as a way of neutralizing the unpleasant smells after fire damage incidents in Echo Park. During this process, a fogging device dispenses solvent-based deodorants which are then broken down by heat to form small particles. Some of the deodorants are flammable, and we take precautions when working with them. We extinguish pilot lights from fireplaces, water heaters, furnaces, gas logs and wood stoves. Also, not all structural areas are candidates since the products can degrade certain plastics and rubberized materials.
After performing thermal fogging, there is a specific time limit that people should observe before reentering the treated building. We put in place warning signs indicating that deodorization is underway since there are chances of people thinking that the fog is smoke from a fire, and raising a false alarm. Some of the deodorants can irritate, so we remove all pets and people from the site. Our SERVPRO technicians wear respirators fitted with vapor cartridges, chemical resistant gloves, and goggles.
In most cases, the fog can make the floor slippery. We avoid such hazards by progressing out of the structure as we are treating the area. It is also the work of our SERVPRO technicians to ventilate the area before people can reoccupy. We can do that by setting up high-velocity air movers and exhaust fans. When we are using ozone, we follow the OSHA (Occupational Safety and Health Administration) regulations since it is a toxic gas. The O3 interacts with odors and effectively neutralizes them. Another topic can cover the use of hydroxyl generators that are also commonly used for odor removal.
SERVPRO of Silver Lake / Echo Park has a proven record in fire, storm, mold, and water damage restoration. To work with a dedicated and trusted leader in the industry, call (213) 628-2000 at any time of the day and learn more about the available options.