Even Small Water Damage Situations Can Use a Professional Touch in Your Los Angeles Residence
7/3/2022 (Permalink)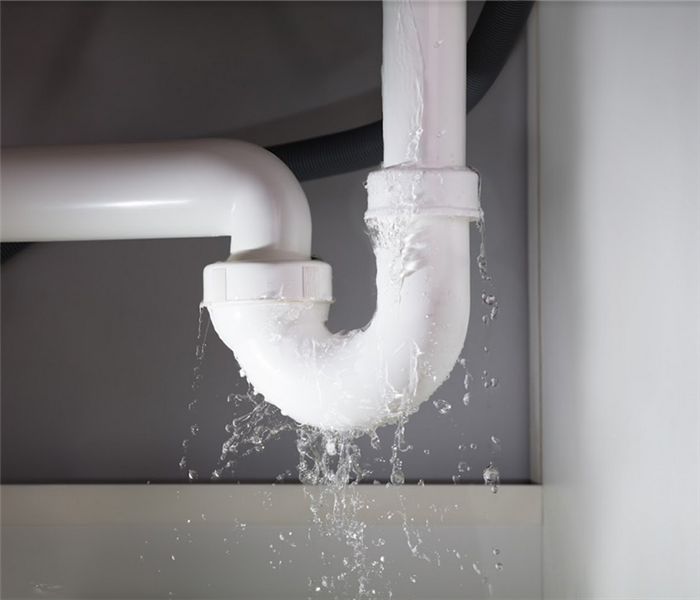 No leak is too small or too large for us. Contact SERVPRO for effective water damage clean up and remediation services. Our team is standing by 24/7.
SERVPRO Can Help Cleanup Water Damages Big and Small
You might not realize it, but several different sources could allow for minor to substantial water losses in your Los Angeles home. While you assuredly work to keep everything in your home running smoothly, there are unavoidable instances or accidents which can result in the same type of disaster.
For example, a pipe beneath the sink which supplies water to the faucet could rupture under the right conditions, even with the appropriate maintenance. Fortunately, these types of incidents can get stopped rather quickly when you familiarize yourself with the location of shut off valves in your home. Even with a fast reaction to the break, your Los Angeles home is likely to experience localized water damages.
Instead of believing that these situations can quickly get remedied with a little bit of elbow grease and some towels, you should consider subbing out the work with licensed, professional restoration specialists like what you find at SERVPRO. Our team has the experience and equipment to make short work of water damage like this often and can ensure that the job gets done thoroughly enough to prevent further damages or incidents.
While these situations offer a clear point of origin for the damage, it is often unclear the full extent of how far it has spread until specific equipment gets used. Our SERVPRO technicians get to work on sopping up the water and drying out the visible moisture and dampness in the area, but also rely on thermal imagery and infrared technology to penetrate through surfaces that cannot get seen with the naked eye. This process prevents dampness getting overlooked, and further damage from ensuing.
Much of the drying process gets completed via dehumidification equipment and air movers, sometimes specialized tools are a requirement for deeper penetration into problem areas.
Every type of water emergency in your home might not present severe damages to overcome. To prevent structural concerns or compounding damages (such a mold growth), getting the damage cleaned up by professionals is highly advisable. Our experienced technicians at SERVPRO of Silver Lake / Echo Park are available 24/7 by calling (213) 628-2000.