Commercial Water Damage in Tourist Attractions in Los Angeles Affects Profits in Diverse Ways
3/22/2017 (Permalink)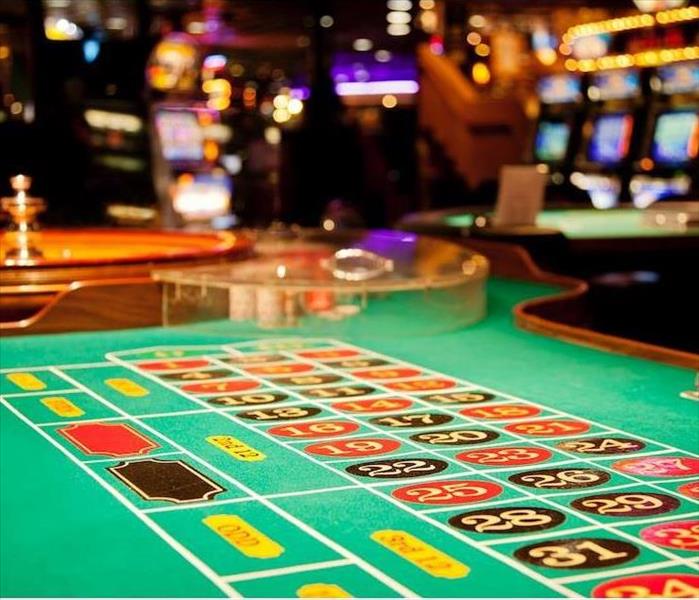 You can make sure that your guests never have to leave the casino when water damage occurs by calling SERVPRO to remediate.
SERVPRO's Speedy Response May Mean that Your Hotel Does NOT Have to Fully Close During Remediation
Los Angeles is known for its beautiful resorts, and keeping tourists from all over the world is not an easy task. Hotels and casinos employ thousands of people to keep operations running smoothly. Water damage in any commercial setting can throw everything off balance, but in a hotel or casino setting, a less-than-happy clientele can create a profit loss that continues for months.

The fun might happen in Los Angeles, but when commercial water damage is the root of tourists' negative reviews on social media, it can take months of positive feedback to undo the damage. It is better to avoid negative reviews in the first place. SERVPRO can help quickly restore areas of a hotel that have been damaged by water. Bookings can be switched to fill other areas of your hotel that are undamaged while we work, and the affected area cordoned off. We know how to work around our customers' clients so that they only have a positive experience while visiting your hotel or casino.

Other ways by which water damage can affect profits are through the rusting of machinery in games. When these fail to function properly, authorities can not only pull them from the floor, but they can also confiscate these expensive pieces of equipment. Regular maintenance might not be sufficient to completely restore all of your equipment to the standards imposed by regulations. We can remove any rust that is creating a problem, and smooth out any warped wooden areas.

People from all over the world come to you for a quality vacation or spectacular celebration of a life event. SERVPRO of Silver Lake / Echo Park can assist you in creating the memories your guests desire by removing water damaged areas of your hotel and restoring affected machinery to working condition again. Give us a call at (323) 255-1000 when you need us, and we can begin working within the hour.