What Damage Can Flash Flooding Cause Los Angeles Homes?
8/26/2021 (Permalink)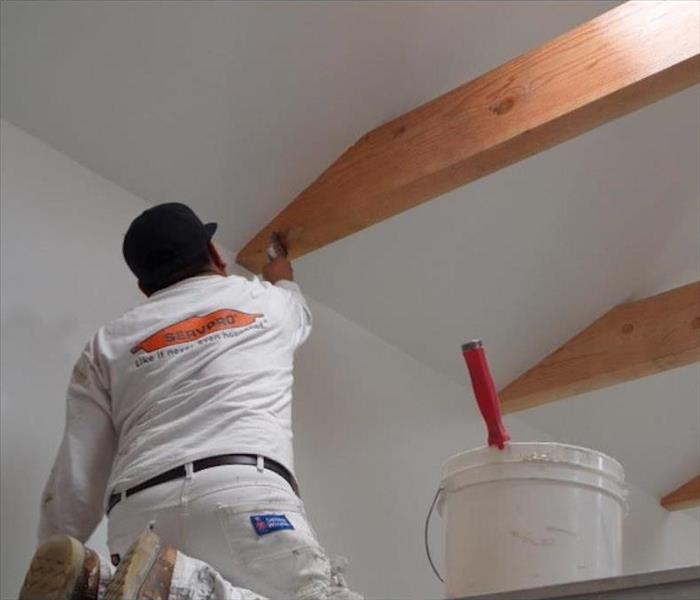 When flood damage strikes your home, SERVPRO should be the first call. We will be on-site within 4 hours of the initial call.
With Fast-Occurring Disasters Like Flooding, Los Angeles Homes Can be Heavily Damaged.
While flooding is not an everyday occurrence in the city, when flash flooding and natural disasters happen, our SERVPRO team is fast to respond. We can reach damaged homes quickly with our pre-stocked Green Fleet of service vehicles and production trailers ready to mobilize as emergencies occur to area residences.
Structural Damages and Penetration Points
Flash flood damage for Los Angeles homes can be overwhelming when penetration points and vulnerabilities that provide access to the house exist. With a general contractor license, we can track the property's vulnerabilities and provide the needed repairs beginning with board-up and tarping.
Removing Standing Floodwater from the Property
Flood removal is not a process suitable for all of the extraction devices in our inventory. Natural flooding can often bring in solids and debris, much of which cannot pass through electric submersible pumps with a one or two-inch intake and discharge. Instead, a combination of our most powerful extractors is necessary, beginning with:
Truck-mount pumps
Trash pumps
Wet vacuums
Thorough Cleaning After Flash Flood Damage
Disinfection and surface cleaning is a critical post-flood cleanup process for Los Angeles properties. From the installed building materials to the contents throughout the house, our cleaning technicians can evaluate the grounds and these items on a case-by-case basis for on-site or off-site restoration and recovery. Powerful sporicidal and disinfection cleaning processes can prevent excessive tear-out and reconstruction.
Flash flooding moves in quickly and can overwhelm a structure with almost no warning. Considering the devastating nature of these events, our SERVPRO of Silver Lake / Echo Park team is standing by to help when homes and businesses experience the ruinous impact of floods. Our team is standing by 24/7 when you call (213) 628-2000.