Facing Fire Damage in Lincoln Heights
12/2/2016 (Permalink)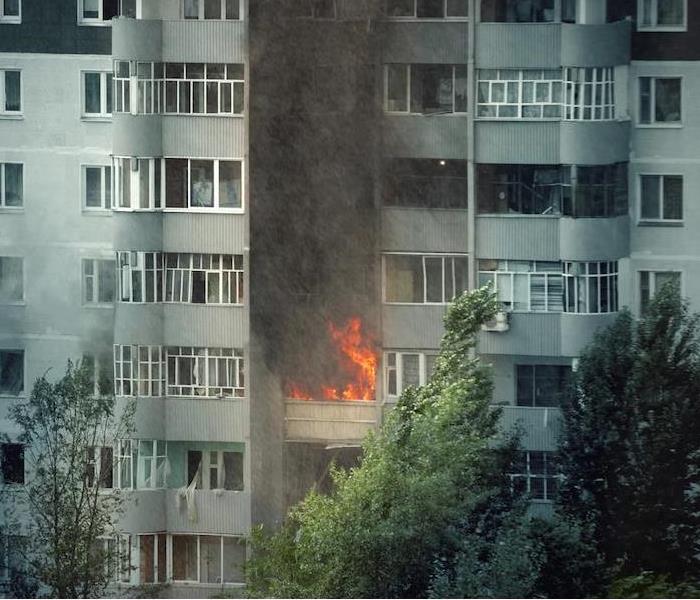 Fire damage can be devastating. Call SERVPRO to assess the damage and get started on the restoration.
Historic Neighborhoods Need Certified Professionals to Deal with Damage
If you are confronted with fire damage affecting your home in this vibrant and historic neighborhood of the Los Angeles area, you need the expertise of SERVPRO's highly trained technicians, ready to pitch in and restore your dwelling and your and your family's peace of mind. Experiencing a fire in your own house is a terrifying event and as you try to react the work ahead of you may seem overwhelming. Our mission is to restore your premises quickly and with as little disruption to your happy family life as possible. We can offer assistance both with the actual fire damage suffered to your structure as well as the collateral water and chemical issues you may be dealing with after the fire fighters have left.

Because your home has personal meaning to you as well as being part of an interesting and unique neighborhood that has a history that stretches back to the 1830s, fire damage in Lincoln Heights poses unique challenges to fire restoration specialists. Surviving a fire is always traumatic but when the structure involved is more than 100 years old, an emphasis on restoration rather than tearing down and rebuilding is key. Our staff is trained in effective restoration techniques for building structures, structural components and fixtures. We realize just how precious these historic building are to you and to the community and are committed to working toward leaving your fire damaged home in this famous district just "Like it never even happened."

Know that at SERVPRO, we leave nothing to chance and are able to restore fire, smoke and soot damage in your historic home from the hardwood flooring to the antique crystal chandelier. Before you attempt any cleaning on your own, consult with our technicians as your well meaning efforts may actually make things worse. We can provide you with a list of things you can do that will protect your possession yet not interfere with the methods we need to use to bring your home back to its former glory. Our staff will also consult with you as we move through the house and through our tasks so that you and your family are safe, even if we have to use chemicals to deal with odors or to contain soot and smoke staining on walls or in duct work.

Trust in the trained staff at SERVPRO of Silver Lake / Echo Park to restore your fire damaged historic home back to pre-loss condition. Call our dispatchers at (323) 255-1000 as soon as possible after the fire is under control so we can get to the work of bringing your home back to you and your family.