Hire Expert Restorers for a Stress-Free Flood Damage Restoration Los Angeles
5/24/2021 (Permalink)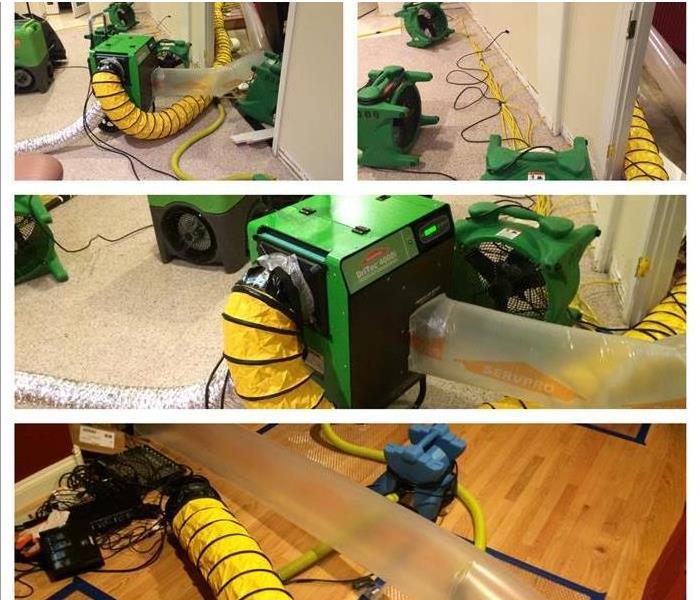 Why do homeowners in need of storm damage recovery in Los Angeles rely on SERVPRO? We have the skills and the equipment--fast and complete.
Professionals Like SERVPRO Offer Fast and Efficient Flood Damage Restoration in Los Angeles
When your home suffers flood damage, it is important to clean up the excess water as soon as possible to avoid more damage and higher costs. Involve IICRC-certified restorers like SERVPRO for fast and successful restoration.
How SERVPRO technicians handle restoration
When handling flood damage restoration in your Los Angeles home, we use innovative skills and advanced equipment and tools for a fast and effective process. We have a team of repair professionals with specialized expertise and access to the equipment needed to clear contaminated floodwater. We are available 24/7 to respond to any size of flood damage emergency on our customers' property.
SERVPRO flood damage restoration involves:
Detailed property inspection using state-of-the-art equipment. We can use penetrating moisture meters to inspect porous materials such as carpeting and furniture.
Our restorers can use a self-priming trash pump to drain excess floodwater from your basement.
Clean furnishings and various affected surfaces using proprietary but approved products
Drying the area, including hard-to-reach places using air movers, injecti-dry systems, and dehumidifiers.
Problems caused by flood damage
Flooding can cause more problems than just water damage. If ignored for more than 24 hours, it can cause mold growth, odors, and rust on metallic surfaces. However, if you contact us on time, our experts are thorough and complete and can mitigate the storm damage.
The longer you take to seek assistance, the greater the risk of severe damage. Contact SERVPRO of Silver Lake / Echo Park today at (213) 628-2000 for excellent restoration "Like it has never even happened."