Mold Removal for a Los Angeles Eatery
4/16/2021 (Permalink)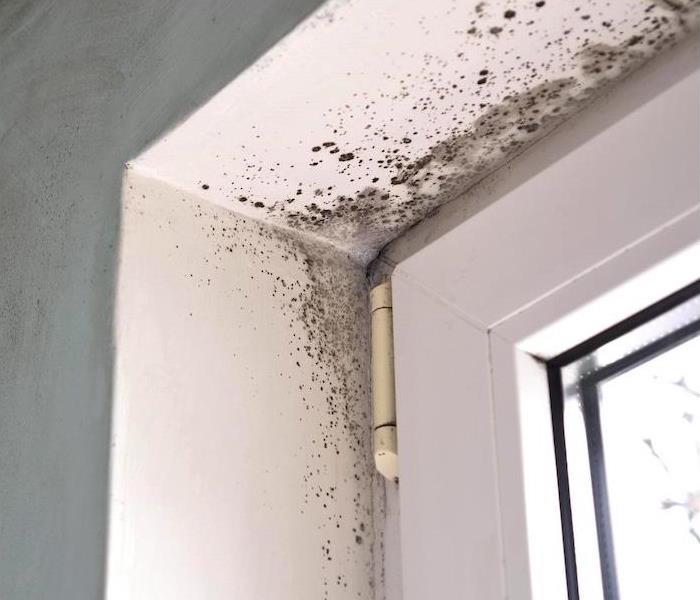 If your business is overtaken by mold you need to call the professionals. Call SERVPRO today for remediation assistance.
SERVPRO Keeps Los Angeles Restaurants Running During Mold Remediation
Recently, the owners of a local Los Angeles restaurant noticed the telltale signs of black mold and sought assistance remediating it. This was when they enlisted the help of SERVPRO, a company skilled at black mold damage repairs.
Upon encountering foul odors and discolored drywall and ceiling panels, the restaurateurs realized that their Los Angeles establishment had mold damage. SERVPRO, once contacted, quickly arrived on the scene and determined that the fungal issue was the result of a roof leak. In performing their work, our skilled technicians:
Performed a complete mold inspection on the business using visual methods, moisture sensors/meters, and infrared cameras
Completed mold removal, including attic mold removal, services by disposing of severely impacted materials, treating other affected surfaces with antimicrobials, and drying interior air with air movers, dehumidifiers, and Injectidry systems
Deodorized the restaurant with high-tech foggers that use EPA-approved deodorants
With all that said, if you think your business has suffered mold damage, call SERVPRO of Silver Lake/Echo Park at (213) 628-2000 for an inspection or remediation services.