SERVPRO Takes Care of Water Damage Repair in Los Angeles
1/31/2021 (Permalink)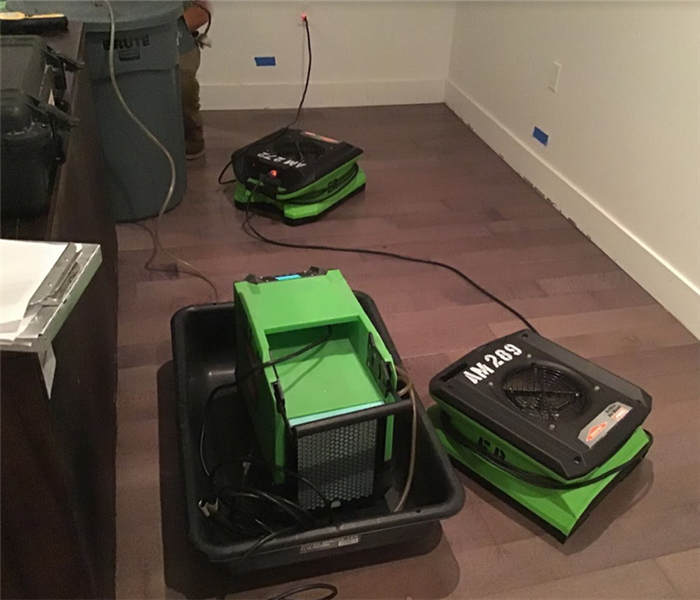 Is your home or business affected by excess water? Call SERVPRO for water removal and remediation services today.
Los Angeles' Climate is Not Always Dry
When many people think of Los Angeles, they imagine hot beaches and nearby deserts. However, Los Angeles is a lush city filled with gardens, parks, and a wide variety of flora growing wild. From the green oak savannah to the mountain chaparral's thick shrubs, you can see all kinds of things in and around the city.
Step outside your home or holiday rental, and you could find yourself picking a fresh orange or avocado or walking under the beautiful jacaranda blooms.
If you want to enjoy even more local color, you can visit one of the many city gardens, such as:
James Irvine Japanese Garden is a stunning traditional Japanese garden built in the style of the famous Zen gardens of Kyoto. You can find the park at the sub level of the Japanese American Cultural and Community Center in Little Tokyo. It is a true urban oasis.
Virginia Robinson Garden is six acres of stunning tropical gardens in the heart of Beverly Hills. The Robinson mansion was one of the first homes built in the hills in 1911. The gardens are open to visitors, but you need an appointment.
Self Realization Fellowship Lake Shrine is ideal if you want some peace. The garden honors the five major world religions in a peaceful, idyllic space with perfectly manicured gardens and quiet spots to sit and meditate.
Rancho Santa Ana Botanic Garden shows the beauty of native plants and offers advice to anyone wanting to grow their own California garden. As well as 86 acres of native plants and wildlife haven, the gardens also have regular art shows and community events.
Water is good for plants but can cause untold damage to homes
Despite its Mediterranean climate, Los Angeles is no stranger to flooding. In 1938 two Pacific storms hit the city and caused a year's worth of rain in just a few days. The results were catastrophic:
$78 million of damage.
115 lives lost.
Hundreds of people stranded, and entire communities decimated.
The massive cleanup operation took weeks. The floods also pushed authorities to move forward with a project to encase Los Angeles rivers in concrete, letting flood waters move faster to the sea. The project received emergency federal funding and took several years to complete. As a result, 278 miles of Los Angeles rivers were banked by concrete, reducing the risk of flood damage. Unfortunately, water damage still happens sometimes, and floods do not always cause it. Plumbing problems, leaky roofs or gutters, and broken appliances can cause water damage.
SERVPRO technicians know how to handle water damage
Excellent training is at the heart of the SERVPRO service. We understand that the better informed our technicians are, the more they can help you. To that end:
Each Franchise owner undertakes our 15-day training course.
All staff members have access to online training in every aspect of remediation.
We provide ongoing training to keep our staff up to date.
We carry out all our training to the Institute of Inspection Cleaning and Restoration Certification (IICRC) standards. The IICRC is the national standard in remediation and restorations practices.
Talk to trained water damage repair teams today - call SERVPRO of Silver Lake / Echo Park on (213) 628-2000.