How Can I Remove Unpleasant Water Odors From my Home?
9/9/2020 (Permalink)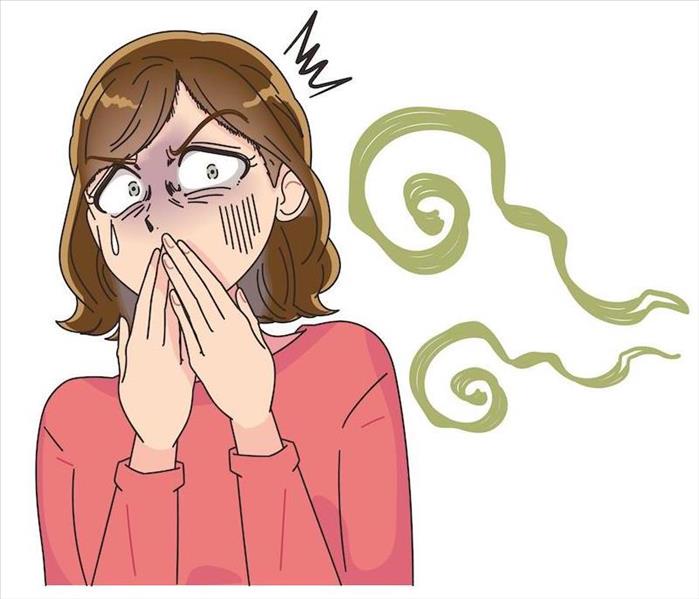 Our water damage experts are trained in a wide variety of restoration needs, even upholstery and fabric cleaning and odor control. Call us today.
SERVPRO Can Perform Deodorization at your Los Angeles Property as Part of our Water Damage Restoration Service.
Why do water odors occur?
Odors can come from multiple sources. When there is a water leak or intrusion at your Los Angeles home, microbes present in water can begin to proliferate, causing degradation and unpleasant odors. Water intrusion may also dislodge pre-existing grime, dust, or bacteria in the home, releasing odor. Finally, our perception of smells is heightened when there is proximity to moisture or at high levels of humidity. Our urgent priority is to clean and dry your home, thereby removing microbes or other odor-causing bacterias altogether. In some cases, drying and cleaning the property is the only odor-control method needed.
What should I do if odors remain after cleaning and drying?
Stubborn odors can undermine the water damage restoration in your Los Angeles home. It may be necessary to employ more aggressive odor control methods to return your home to its preloss condition. These methods use powerful equipment to disperse liquid or gas deodorants into the affected area. These deodorants can chemically bind with tiny odor particles and neutralize them. Using a gaseous deodorant can help us reach small areas like jointing cracks, light fittings, or venting ducts that may otherwise be inaccessible. When using an ultra-low volume fogger, it is essential to switch off pilot lights or other open ignition and inform the fire department ahead of time- many deodorant solvents can trigger fire alarms.
What are other pieces of equipment and methods useful for odor control?
- Textiles and upholstery can often respond well to deodorant injections
- Hand-spraying liquid deodorant droplets directly onto fabrics like draperies or surfaces
- Venting Box Fans that can exchange indoor air rapidly
Effective odor control is essential to returning a home to its preloss condition. Contact SERVPRO of Silver Lake / Echo Park at (213) 628-2000.
Learn more about Los Angeles.