Is It Faster to Clean Up Water Damage in Your Los Angeles Home on Your Own?
8/18/2020 (Permalink)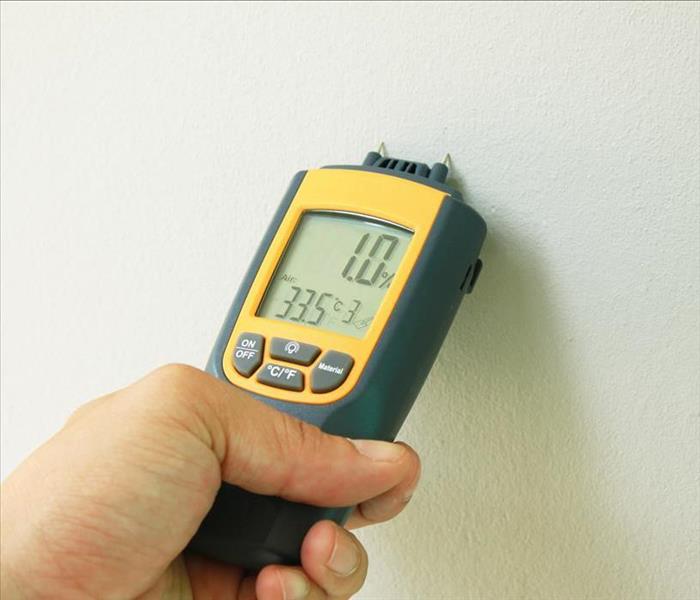 SERVPRO provides various types of moisture meters to find those hidden pockets of dampness in your Los Angeles home. "Like it never even happened."
In a city that never slows down, water damage emergencies can be an inevitable situation for many homeowners to face.

There are situations where cleaning your Los Angeles home on your own might be more cost-effective and efficient. Regarding water disasters that can spread quickly through the property, DIY approaches rarely have the widespread impact necessary to successfully remove moisture concerns and dry exposed materials and contents.
Being among the leading water restoration companies for Los Angeles, our SERVPRO of Silver Lake / Echo Park team has helped hundreds of homes and businesses through water disasters. With so many potential causes for these emergencies, this has become the most persistent and anticipated restoration need for Los Angeles County homes and businesses alike. Our fast response can often slow the spread and severity of water emergencies through containment and the use of air movers and dehumidifiers.
How Can Moisture Pockets Get Identified Beyond the Surface Materials?

One of the risks of DIY restoration and drying after a water disaster is the inadequate removal of moisture concerns. Exposed materials might show the worst signs of damage on the surface where contact was made, but there are often damp areas and moisture pockets that must also get addressed by evaporative drying techniques. Failure to find and dry out these wet areas can lead to worsening conditions like structural deterioration or the development of microbial threats. Locating these problem areas often falls to advanced technologies in our inventory, such as:
Moisture Meters
Hygrometers
Probing Detection Tools
Thermal Imagery
While you might find that there are situations where cleaning and restoring your home on your own seems beneficial, this is rarely the case with water damage to properties. Our SERVPRO of Silver Lake / Echo Park technicians are standing by 24/7 to help at (213) 628-2000.