I Need Help in Restoring My Los Angeles Office Building After a Fire. Who Do I Call?
6/10/2020 (Permalink)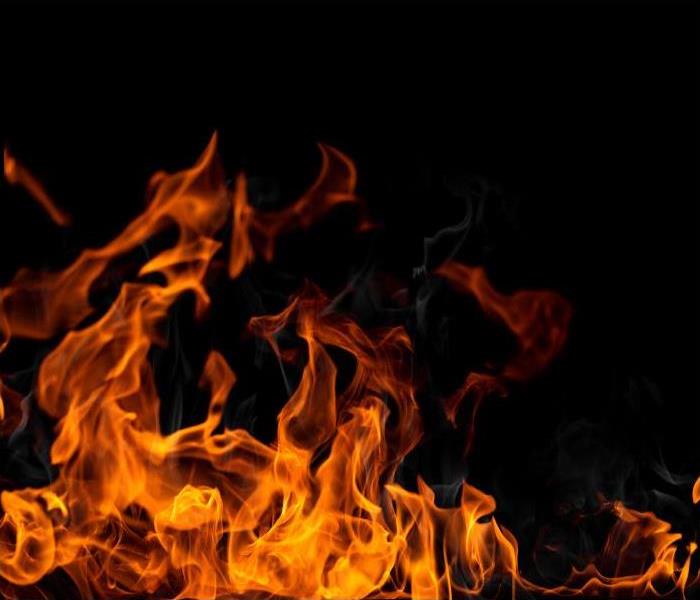 When your office building has fire damage, you can trust SERVPRO of Silver Lake / Echo Park to clean it up and restore it effectively.
Contact SERVPRO to Perform Commercial Fire Damage Restoration in Your Los Angeles Office Building
Fires are as likely to happen in commercial buildings as in homes, and they can be devastating. An office building fire can be particularly dangerous because of the furniture like chairs and desks closely packed in working areas ad the many employees present. After a fire loss incident in your office building in Los Angeles, you can hire SERVPRO to restore the property so that normal business operations can resume.
What steps can you take to restore my property?
Our restoration experts are there to assist you to recover from the fire loss. To handle the commercial fire damage in your Los Angeles office building, we can take several steps based on the extent of the fire. Here are some steps we can take:

• Safety assessment – We can assess building safety by looking out for structural issues and other dangers like chemicals and asbestos that could harm individuals entering the building.
• Securing the building – A fire can leave some parts of your office building exposed and open. We can secure the property by boarding up the openings with exterior grade plywood, polythene sheeting, or roofing tarpaulins.
• Containment – If only a part of the office building is affected, we can seal off the affected area and request people in the building to reduce movement to those areas.
What does cleanup work involve?
Fire damage increases quickly with time, and that's why we begin the clean-up process as soon as it is safe to do so. This process can start with removing debris from the premises. We can remove materials like charred carpets, furnishings and ceiling tiles, and dispose of them appropriately.

Addressing the chemical or water damage from firefighting efforts is also vital. We can use portable pumps to extract the water and then dry the building using air movers and dehumidifiers.

Another issue we deal with it smoke damage. Apart from walls and floors, smoke can ruin many items in your office building. Businesses usually contain electronics, décor, and furniture, among other items. Smoke damage can affect specific spaces that are seemingly enclosed, like closets and desk drawers. Our team can use structure cleaning solutions and cleaning agents to salvage furniture, flooring, office equipment, and other items.
What about the odor. Can you remove it?
Our SERVPRO team can take measures to eliminate the persistent smoke odors using deodorization products like water-based odor counteractants, sealers, and odor counteracting beads. Deodorization is an essential step in the fire recovery process since odors can have a negative impact on customers and people who work in the building.

When your office building has fire damage, you can trust SERVPRO of Silver Lake / Echo Park to clean it up and restore it effectively. Contact us today at (213) 628-2000.