The Best Advice You Could Ever Get About Water Removal in Los Angeles
2/16/2020 (Permalink)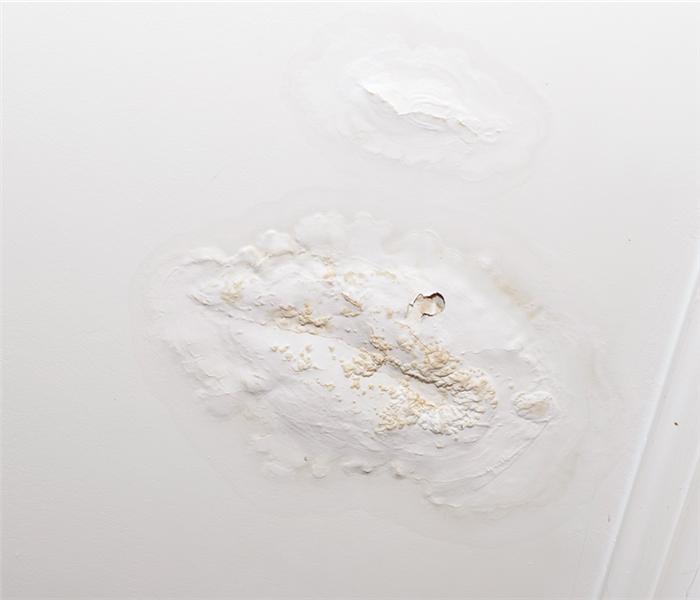 In some areas, you may need detection equipment while in others, the water damage is plainly visible. Contact SERVPRO to effectively remediate.
Moisture Meters Show Where Damage Exists in Los Angeles Homes
Detection equipment can be a staple of adequate drying and loss recovery for Los Angeles homes. As challenging as reaching the various layers of flooring, drywall, and roofing might be, penetrating and non-penetrating DEVICES can help to give credible information to our restoration professionals to make informed drying decisions. While there is a degree of potential false readings that could result from use on non-wood materials, this is
Meters are often the best indicator of the presence of excessive moisture that might require water removal for Los Angeles properties. While there are dozens of detection devices that our SERVPRO professionals use on water restoration projects, meters are versatile with penetrating and non-penetrating designs. These two types benefit different structural elements and can help to get accurate readings and data from various layers beneath the surface of damaged material. The more accurate the information, the better suited the drying decisions become to restore a property efficiently.
Interpreting data and applying it to the situation is a valuable part of the training and education of our water restoration professionals. Tools with these functions are most often calibrated to register the moisture content of wood materials. These surfaces might include framework, wood plank flooring, cabinets, and other natural wood materials. They can also help to determine a relative scale of moisture content and damage in a point value rather than a percentage.
Drywall can often get measured for moisture content and exposure using these tools, and our SERVPRO professionals must be able to determine the rate of saturation damage on a point value scale rather than the primary percentage scale. These initial readings can get inputted into the DryBook software as a comparative starting point for the drying work to follow to gauge successes. The science of psychrometry eliminates the guess-work as our highly trained technicians carefully monitor the drying process throughout to ensure a dry structure.
Before much of the drying and recovery work can begin in your home after a loss incident, our professionals must determine the extent of the damage. To do this, our SERVPRO of Silver Lake / Echo Park team relies on exceptional tools like penetrating and non-penetrating moisture meters. Give us a call to help you make water losses "Like it never even happened," at (213) 628-2000.
Click here for more information about Los Angeles.