Commercial Water Cleanup In Los Angeles
1/20/2020 (Permalink)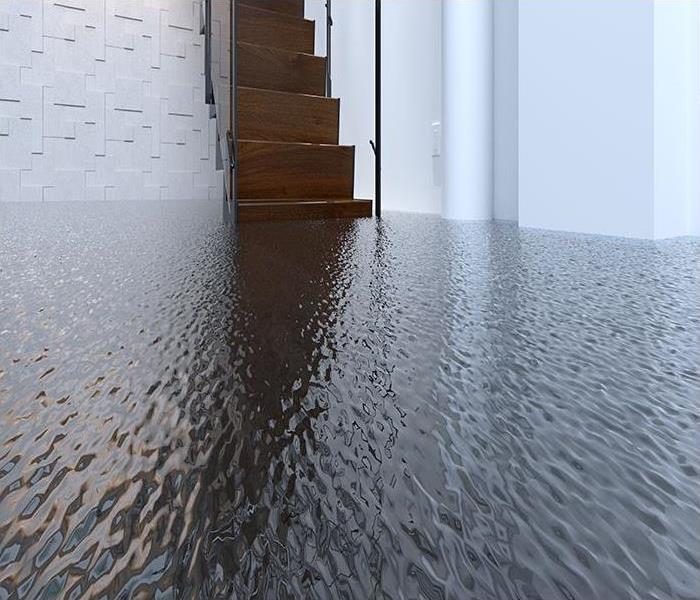 If you ever have an unexpected water leak at your office complex, call SERVPRO of Silver Lake / Echo Park at (213) 628-2000 24/7.
Commercial Water Cleanup In Los Angeles Often Requires Using A Rusticide Product
If a pipe inside the restroom of your office complex in Los Angeles breaks, it could cause hundreds of gallons of water to pour into the interior of your building. Once your contents and building materials located inside your office start to get wet, it is wise to have commercial water cleanup conducted by a professional restoration company such as SERVPRO. Our skilled specialists are available 24/7, and We're Faster to Any Size Disaster.

Our team at SERVPRO knows that a significant part of any commercial water cleanup project in Los Angeles is restoring wet carpets. As soon as water leaks out of a pipe, it follows gravity and heads straight to your office's floors. Moisture can cause the paper backing to separate from your carpet's fiber and ruin the flooring material. Carpets and other floor coverings can also trap moisture inside your office complex's subfloor, which can help mold grow on your wooden subfloor and the paper backing on your carpet. Moisture can also cause carpets to stain by things like rust, and the fibers can hold in mildew like odors.

When dealing with wet carpets at your place of business, our SERVPRO crew always conducts a standard set of procedures. If we think the carpet can be saved, we start by extracting as much water as we can while it is still a liquid using a heavy-duty extractor. We then set up drying equipment such as air movers and dehumidifiers to dry out your wet carpet and other building materials. Lastly, we can clean all of your carpets using an industrial carpet cleaner to help eliminate staining and foul odors.

If any of your metal desks or chairs caused rust staining on your carpets, we could deal with these stains during the carpet cleaning process. We can eliminate many rust stains by using a chemical product called rusticide. Rusticide is an oxalic-phosphoric acid solution that gets used to remove rust stains from fabrics, synthetic fibers, and carpets. Rusticide is a very strong acid solution and has a pH of 1.8-2.2.

To use rusticide, we apply it to the stains before carpet cleaning takes place. We apply the product to the affected spots and then agitate the areas with a bone scraper. Scrubbing the stain can make the rust quickly fade away. After the spot has been pre-treated with the rusticide solution, we clean and rinse the carpets.

If you ever have an unexpected water leak at your office complex, call SERVPRO of Silver Lake / Echo Park at (213) 628-2000 24/7.
For more about Los Angeles click here.