Top Tips for Dealing With Los Angeles Fire Damage 
12/29/2019 (Permalink)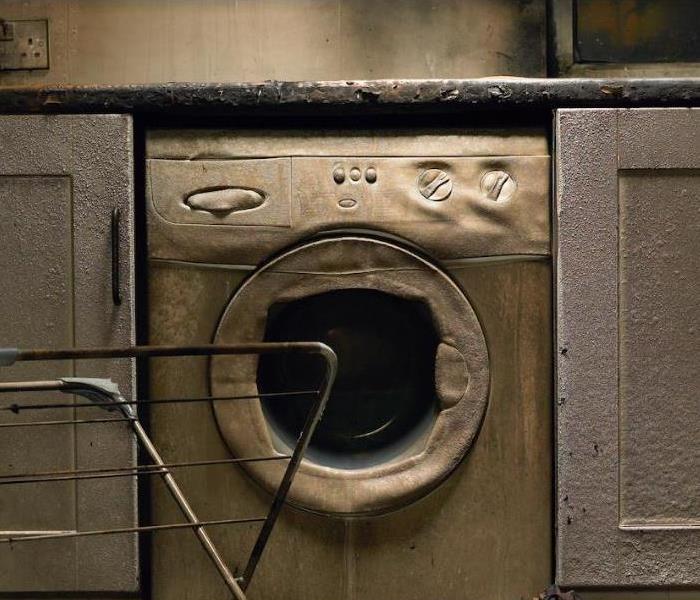 Fire damage in your home can happen without warning. Be vigilant and call SERVPRO should your home be affected.
Recovering from Fire Damage in Los Angeles
Fire damage can have a significant impact on your home, no matter the size and location of the fire. Smoke residue and odor can permeate throughout the home in places you may not consider. It can be challenging to find the source of the offensive odors if you are not sure where to look. One small oversight while cleaning up damage could have detrimental effects on your house.
If you have fire damage in your Los Angeles home, the SERVPRO fire restoration team can assist you in inspecting every area of your home and creating a cleaning and restoration plan. We understand the importance of dealing with fire damage right away to ensure less long-term damage. Our IICRC-Institute of Inspection, Cleaning and Restoration Certification-crew take pride in offering top-notch service. We're Faster To Any Size Disaster.
SERVPRO technicians grapple with lingering smoke odors by attacking through thermal fogging using chemical deodorizers. The fog replicates smoke and can permeate into those same small spaces. Fogging requires safety precautions such as wearing protective gear and having residents and pets leave their home. Ventilation after fogging is crucial to ensure breathable, clean-smelling air.
Moderate to substantial smoke damages may even include smoke making its way into the ductwork in the HVAC system (Heating, Ventilation, and Air Conditioning.) Even if the HVAC system was off at the time of the fire, SERVPRO technicians inspect it carefully. If left contaminated, when the homeowner operates the HVAC system again, the ducts can redistribute smoke particles back into a restored structure requiring further restoration.
HVAC systems require special care and consideration which may include duct sealing and the use of a ULV fogger to deodorize the ducting. Air filters throughout the home must also be replaced to ensure safe air quality.
Our goal as general contractors (License #999460) is to restore as much of your home as possible through specialized cleaning techniques and creating an individualized plan for your structure, including everything from your HVAC system to your air filters. We make it, "Like it never even happened."
Contact SERVPRO of Silver Lake / Echo Park at (213) 628-2000 for assistance anytime, every day of the year, 24/7.
Click here for more information about Los Angeles.