Why Professional Fire Damage Remediation is Necessary in Los Angeles
11/11/2019 (Permalink)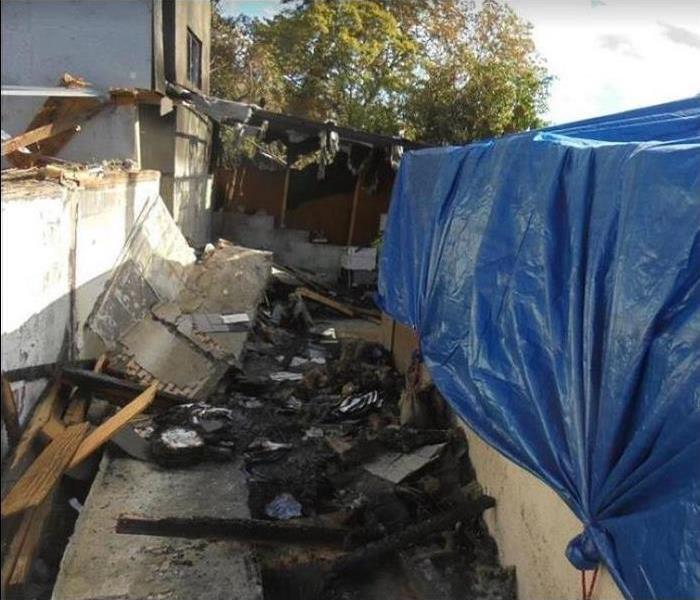 Fires are devastating for everyone involved. Let SERVPRO'S professionally trained team restore your home.
Remove Fire Damage In Your Los Angeles Home Using A Full-Service Cleaning Solution
There are two reasons why restoration experts in Los Angeles separate structure from contents after a fire. First, your insurance policy typically distinguishes between the two, asking for detailed information about services rendered on a per-item basis. Second, it helps us provide better results, on both your structure and any contents, when we can move contents to a clean, controlled area.
A fire damage restorer, working in your Los Angeles area home, is much like a carpet cleaner, janitor, cleaner, handy-man, laborer, and often, contractor. As you can see, a restorer's task is slightly more involved than any of these individual trades. We face unique situations, using various methods to return your home to the way it was before, "Like it never even happened."
At SERVPRO, cleaning to a preloss condition means removing any fire damage left behind by a fire. Our technicians can remove smoke residues from any interior and exterior surfaces of your building. These residues give off smoke odors, as the restorer, it is our job to address these malodors.
The fire also likely damaged other parts of your structure, leaving them beyond restoration. We remove and dispose of these blistered, charred, structural materials according to local, state, and federal guidelines, as provided by the Environmental Protection Agency (EPA).
SERVPRO Fire & Smoke Restoration Technicians (FSRT) use a unique form of cleaning, intending to return items to a quality preloss condition. We estimate the odds of restoring items that may have questionable results and identify those that may have had damage before the fire occurred. Your restoration technicians cannot repair pre-existing damage or conditions.
Before cleaning the structure of your home, SERVPRO technicians determine the appropriate cleaning method for each surface. Here, appropriate means, using a method that effectively removes residues from the surface or material, without damaging the surface or material. Technicians often categorize materials as either washable or non-washable, as a starting point.
Washable – These materials are those that can be wet-cleaned using a water-based cleaning product without taking damage.
Non-washable – These materials are those that require the use of a dry-cleaning method to help protect the surface from further damage.
Those of us at SERVPRO of Silver Lake / Echo Park stand ready to assist the moment we receive your call. Get 24/7 emergency services for all of your cleanup and restoration needs. (213) 628-2000
More about Los Angeles.