Stop Stressing About Fire Damage Remediation in Los Angeles
7/31/2019 (Permalink)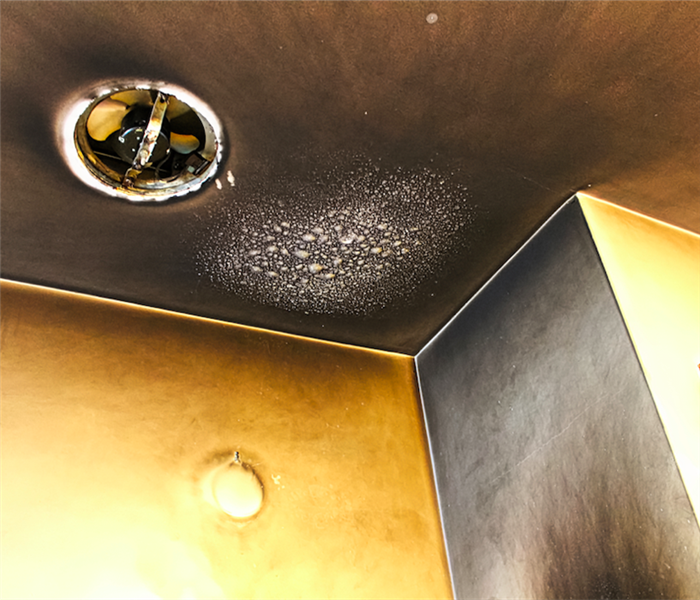 Fire damage can happen quickly but cause a large mess. Call the professionals at SERVPRO for remediation assistance.
Removing Smoke Odors from Soft Materials in Los Angeles Homes
Odor control is a problematic situation for Los Angeles homes after fire loss incidents occur. While many of the fire damages can compound and become substantial issues more suited to the talents, equipment, and training of professional restoration professionals, there are ways that you can help your home to overcome specific symptoms to keep the situations from getting completely out of control. Soft materials in your residence are the most susceptible for absorbing harsh smoke odors, and protecting the contents of your home is not as insurmountable as it might seem.
Fighting fire damage in Los Angeles homes is often a situation best handled by experienced and well-trained restoration professionals like our SERVPRO team. We a have a deep inventory of recovery tools and mitigation equipment that can help to overcome widespread damages like odors, soot, and smoke shortly after we first arrive at the property. Considering that you can buy more limited versions of the equipment our professionals use to overcome smoke odors, or rent them from nearby home improvement locations, here are some of the options that can help you to address embedded odors in your property and its contents:
UV Fogger
Thermal Fogger
Hydroxyl Generator
Ozone Machine (Not safe for use around humans and pets)
Each of these options, along with an array of high-grade cleaning agents approved by OSHA and SERVPRO, are what our technicians would deploy on job sites to overcome lingering odors. Soft materials can absorb these scents and require specialized equipment from the list above to overcome – but portable options like our thermal and UV foggers are often the ideal choice for these situations. For widespread issues damaging multiple items, units designed to impact a larger area, like the hydroxyl and ozone machines are better choices.
Clearing out odors after fire loss incidents can be a steep challenge for even the experienced DIY enthusiast. If the situation gets to be too much for you, or you do not know where to begin in restoring your home after an emergency, give our SERVPRO of Silver Lake / Echo Park team a call at (213) 628-2000.
Click here to see more about Los Angeles.