Water Can Cause Significant Damage To Your Boyle Heights Pizzeria
3/19/2019 (Permalink)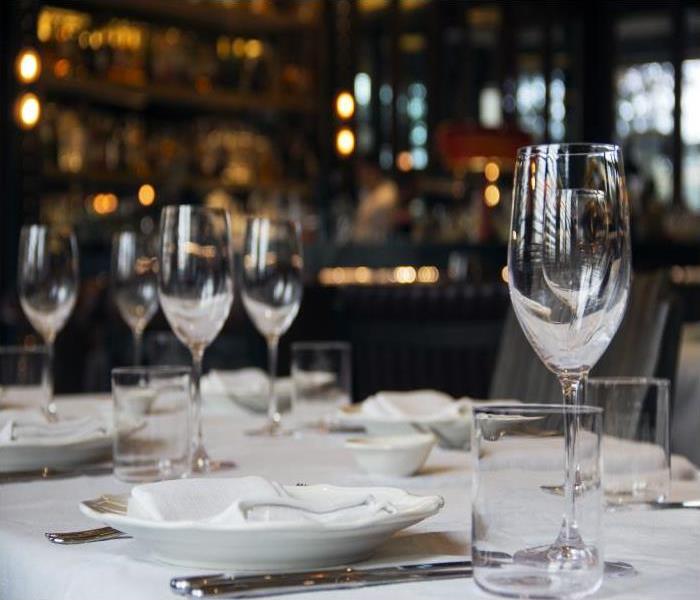 The main concern regarding water removal in your Boyle Heights pizzeria is the effect that it would have on your ability to serve customers.
Fast Water Extraction In Your Boyle Heights Pizzeria
You might have some competition as a pizzeria in Boyle Heights, between the numerous franchises and small business owners pushing their take on the traditional Italian dish, you cannot afford even a minor incident that could threaten your production. Water loss incidents can occur without warning from faulty fixtures and appliances to burst pipes in the plumbing network, and you have to respond quickly to the situation to get the right professional restoration team there and working to return the property to preloss condition.

The first main concern about your need for water removal in your Boyle Heights pizzeria is the effect that it would have on your ability to continue serving customers. While this might pause your production, our SERVPRO team can respond quickly with the effective extraction equipment to get you back in business fast. When we first arrive at your building, we can quickly assess the situation and get our equipment set up to remove the standing water.

Depending on the severity of the situation, we have many levels of extraction equipment. For substantial loss incidents, we utilize the extractor truck that arrived with our SERVPRO Green Fleet of service vehicles. This impressive machine can pull water from the affected areas of your pizzeria at 300psi, preparing the area quickly for efficient drying efforts to follow.

We understand that your electronics and electric appliances in the restaurant can become severely damaged by lingering moisture, so we get our drying equipment such as air movers, dehumidifiers, and specialized tools like our injectidry system and large drying mats installed quickly. With the right response to the situation, these drying efforts can restore the damage from the water loss incident without the need for demolition and reconstruction.

From the time that you first call our SERVPRO of Silver Lake / Echo Park professionals, we prioritize getting the water cleaned up and getting your business back up and running. No matter the severity of the damage to your building, you can count on our technicians to get it back to the way it should be. Give us a call anytime at (213) 628-2000.
Click here for more about Boyle Heights.