Some Tips to Help Recover Your Los Angeles Home From Flooding
3/8/2019 (Permalink)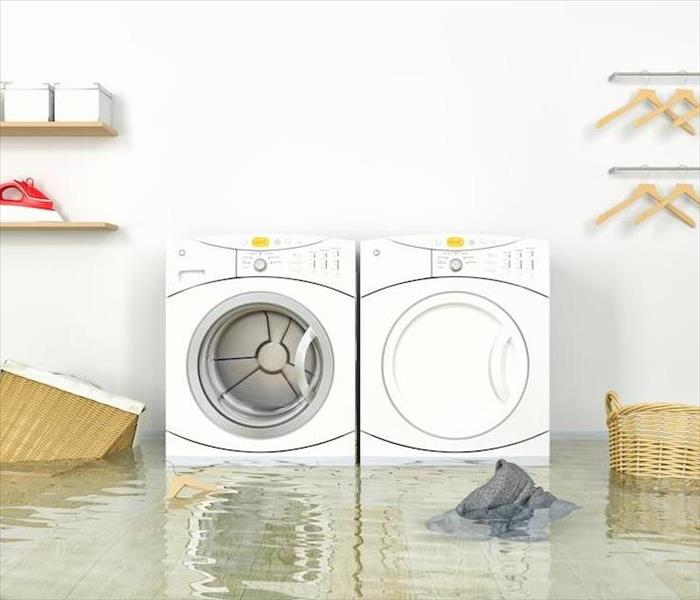 Whether flooding occurs from an outside situation or your house floods from an appliance malfunction, contact SERVPRO for effective water removal.
Flood Removal and the Importance of Removing Debris Professionally in Los Angeles
Flash flooding can be devastating to your home or personal possessions. Not only do they live behind standing water, but they can also damage the structural integrity of your home. Water that comes from road overflows or heavy rainfall can drag debris along with it and into your home. Some of this debris may even be considered harmful, like animal carcasses or herbicides, sewage, and trash. A professional service can help you to clear away debris in line with EPA, federal and state laws.
When you need flood removal in Los Angeles, you need two things. A local service, which can reduce call out times, and a professional with the right qualifications. SERVPRO uses technicians local to the area who have experience in dealing with the type of damages you face. We also train our technicians and encourage them to gain IICRC certificates for home restoration services including applied structural drying for property owners suffering from flood water in the home.
An aggressive case of water damage can result in areas of the home being damaged. Windows, for example, can be cracked or broken. At SERVPRO, our rapid response team runs an emergency board service using tarpaulin or wood panels to ensure your home is patched up immediately. Taking a step like this can be invaluable in mitigating against further damages that could occur from exposure.
Debris left behind can often be toxic or contain harmful pathogens. Any debris that is left behind they could be dangerous to your health. SERVPRO can mobilize the proper equipment to remove these issues safely. That could include, a hazmat suit alongside high pressure jet washing systems to blast away damages and debris.
We are capable of both removing the primary and secondary damages associated with flooding in the home. We also have truck-mounted water extractors, submersible gas pumps and rapid air movers to help dry your property and prevent the risk of mold or mildew buildup.
For a comprehensive solution, contact SERVPRO of Silver Lake / Echo Park at (213) 628-2000 today.
Click here for more about Los Angeles.