How Does Soda Blasting Remove Mold From Your Los Angeles Home?
12/19/2018 (Permalink)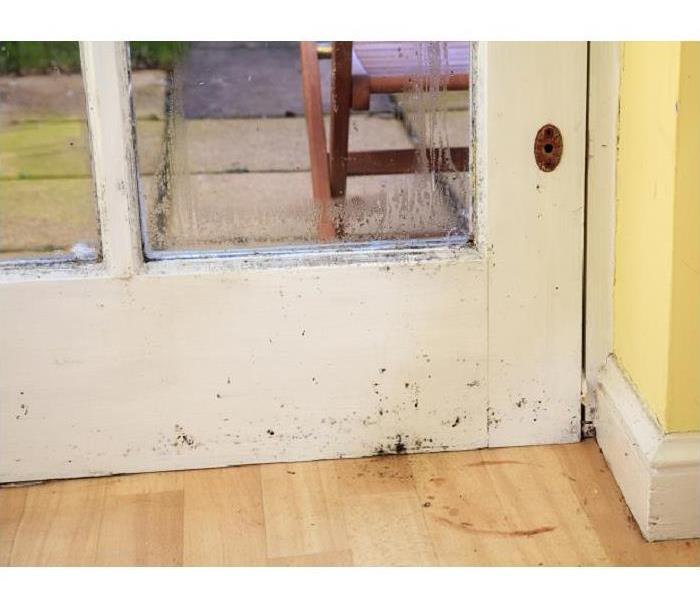 Soda blasting and dry ice pellets are two of the methods that we use to remove mold from areas where scraping would mar the surface.
Scraping and Removal of Materials: Two Parts of Mold Damage Remediation in Los Angeles
Microbial activity never stops completely. The absence of water significantly slows things down, and the majority of microbes become dormant. Dormant microbes do very little damage to homes in Los Angeles. However, it only takes a little bit of moisture to reactivate dormant mold and mildew.
The continued presence of moisture significantly increases microbial activity and can lead to large areas of your home succumbing to mold damage in your Los Angeles residence. When we find a home with mold damage, we first locate the place where the microbes are finding moisture, which requires the use of infrared thermal imaging cameras. Materials that retain moisture show up as being cooler than surrounding materials that do not contain any moisture.
The location of moisture-laden materials often reveals other areas containing mold, as well. We advise the property owner about the location of these additional areas as we find them. Different materials require different techniques to rid your home of mold damage and excessive spores.
Many times, we find drywall to contain such extensive damage that we must cut the affected areas away from the wall, place the cut-up pieces in double bags, seal them, and then dispose of them safely. We cut away as little as possible to reduce the amount of waste, but often find mold growing on the inside of the wall, which requires that we remove additional drywall that may seem unaffected by mold on the exterior of the wall.
Scraping materials to remove mold growing on the very top-most surface can succeed if we begin soon after the mold colony forms. Once hyphae penetrate the surface of a wall, ceiling, or other structure, more aggressive scraping might suffice, however, much depends on the texture of the surface. Textured materials or those with finishes like stained wood, painted walls, and paneling can become visibly marred by scraping techniques, even when mold growth remains very slight.
When these two methods would produce unwanted results, SERVPRO technicians rely on blasting techniques. Dry ice pellets and soda blasting remove very little of the surface of the materials where mold grows while still removing the microbial population effectively. These two methods also work well to remove odors caused by mold.
SERVPRO of Silver Lake / Echo Park is ready to send out a mold damage remediation team to your Chinatown, Elysian Park, or Boyle Heights residence. We are always here to take your call, answer questions, and provide you with knowledgeable guidance. Call us at (323) 255-1000, day or night, any day of the year.
Click here to read more about Los Angeles.