Tiny Amounts Of Moisture Can Create Water Damage In Silver Lake Properties
7/31/2018 (Permalink)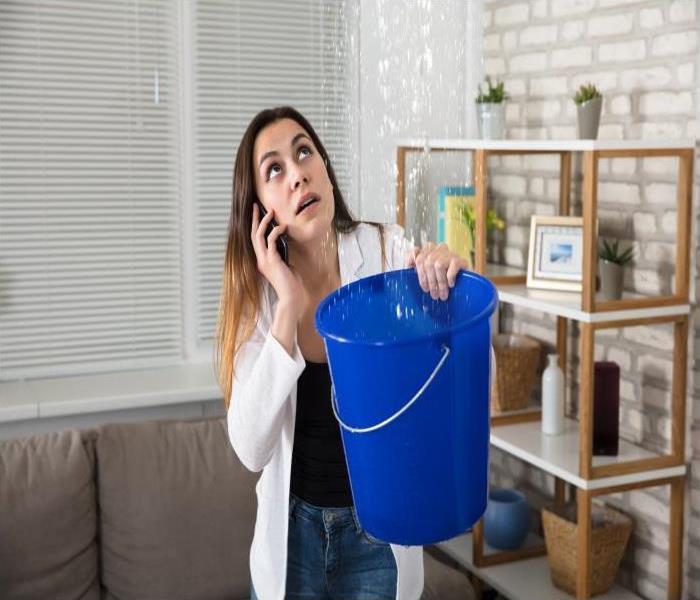 If you are concerned about your Silver Lake home suffering from the effects of water damage, contact the team at SERVPRO.
Tiny Amounts Of Moisture Can Create Water Damage
Moisture in the air varies greatly, but you can control the amount found in your Silver Lake residence by controlling other aspects. One way to reduce the amount of moisture within your home is to just keep the air at a colder temperature. Using a dehumidifier can also keep things drier in your residence.

If you are concerned about your Silver Lake home suffering from the effects of water damage, our technicians can help you determine the most effective techniques to protect your residence during an inspection. When our team arrives at your home to inspect for signs of water damage, we use infrared thermographic devices. These show fluctuations in temperature caused by the presence of moisture. We use these readings to pinpoint the locations of moisture in your residence's structure.

SERVPRO technicians also use these readings to locate the sources of unwanted water and moisture. Preventing water damage is usually much less expensive than what it costs homeowners to repair and restore their homes once it occurs. Minor leaks can quickly create significant damage, especially if a leaky pipe breaks.

Also, tiny leaks can allow water damage to slowly but steadily develop, making the damage less noticeable while it steadily worsens. Either variety makes your house suffer in ways it should not, and we can help you prevent this damage from happening. If discovered during our inspection, we can remediate any water damage we uncover.

When we perform mitigation services, SERVPRO technicians ensure that the work we perform addresses all areas affected by water damage. When water and moisture create secondary damage such as mold or mildew infestations, we discuss the situation with the homeowners regarding the options available to them. Then, and at any point in our interactions with customers, we are always available to answer questions regarding our services and how they benefit the property.

SERVPRO of Silver Lake / Echo Park helps homeowners around Angelino Heights, Chinatown, and Elysian Park by both preventing and mitigating water damage in homes and businesses. Call us at (323) 255-1000 for all your needs in protecting your home. We answer our emergency services line 24/7 to better serve those in our community.
Click here for more about Silver Lake.